Fat Man Review- Burrito Bowl
Back at it with another Fat Man review. This time we will be going over the two Colorado Native Mexican grills.
Thats right on this edition of Fat Man Review we will be going head to head with Chipotle and Qdoba.
This one is going to be a fun one as both Chipotle and Qdoba were both founded right here in Denver Colorado in 1993 (Chipotle) and 1995 (Qdoba) and since they've expanded to around 3,200 and 800 respectably. And both restaurants are very similar in both their food selections and overall business ideals making this one another tough choice.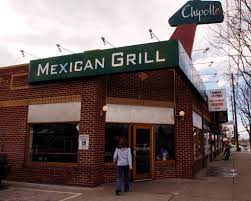 To start us off we will be going over Chipotle. Founded by Steve Ells as a way to make food fast but at a higher quality than fast food. And even through the rough patch they went through with the allegations for violating food safety rules. They have put it behind them and are still a favorite of people everywhere as a place to get quick food at higher qualities  than most sit down restaurants. And because this place is my go to for great food after sports, so for this Fat Man Review I ordered what I usually get. Which is a Burrito Bowl with Steak, white rice, lettuce, cheese. black beans, guac, and queso.  But the biggest strength of Chipotle other than their huge number of locations is their burritos.  Chipotle is best known for their delicious and massive rolled Burritos.
And I know what you are probably saying, "why didn't you get the thing the were best known for?" The thing is Qdoba is not known for their burritos and in a comparison of restaurants this close similar then I have to make it equal.
Now for Qdoba which was originally founded in 1995 as Zuma the  Fresh Mexican Grill by Colorado natives Anthony Miller and Robert Hauser. They kept the name until 2014 when the headquarters were relocated from Wheat Ridge to Lakewood as it was a part of their new slogan,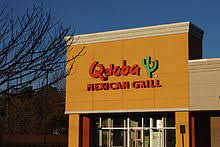 "Qdoba stands for flavor". As mentioned before these two are very similar so in order to test them I ordered the exact same thing as I did in Chipotle. But Qdoba's biggest strength is different and they are very unique for their delicious 3 cheese queso and paired with some chips are the best pairing of chips and queso. And yes they are even better than Fuzzie's tacos chips and Queso.
Now onto the actual comparison of this edition of Fat Man Review.
For the first category will be location. Now as these are chain restaurants so they naturally have many locations especially because they were both founded in Colorado. That means that their are locations that are always in a short 10 min drive from each other. The Chipotle I went to was just off of 92nd and Parkway which is always an easy place to drive to. But the location of the Qdoba I went to was just off of 100th and Grant takes the cake for this point. As although it was a bit farther away from my house, I always have fond memories of this place and the surrounding locations/businesses are very cool.
For the next category I'll be going over the vibe of the two Mexican Grills. This one was a hard one, which usually means that the service was horrible and the staff was mean, but this was not the case at all. For both locations I was greeted with a welcome and received my order faster than I could pull out my phone. So for this one I am going to give these restaurants a tie.
As for the next category Ill be comparing the food prices of the two and also which gives you the most bang for your buck, again this is from my experience and could be different for other people.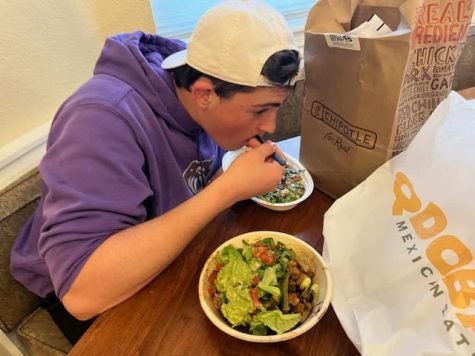 Since I ordered basically the same thing at both places this category was very easy to compare. At both locations I ordered the Burrito bowls and chips and queso. This one will be going towards Chipotle, and by quite a big margin. Qdoba although is known for their 3 cheese queso they charge extra for everything they are on. The serving sizes for their chips and queso are different as well. Chipotle's chips and queso can be shared with someone else where as Qdoba's is meant just for one.
And now that leads to the final and by far most important category of the entire review, the food. This one was easier than all the other reviews I have ever done, seeing as I ordered the same items  from both establishments.  And with the food supposedly the exact same, I will be giving this point to Chipotle.
Qdoba's food was delicious but I will say, I felt as if the quality of chipotle was just above that of Qdoba. Their meat and cheeses were by far more fresh and I could really taste the difference.
Now Qdoba and Chipotle are both great places to find afforable fast food at sit down quality and both places I love as places to get a great meal after sports. But the only problem is with all these benefits comes a price, wrecking porcelain.