The Best Dutch Drinks For Spring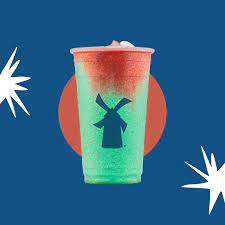 The dearly missed sun is finally shining around the country. Gone are the snowy days at freezing temperatures, and here are the days of growing flowers and blue skies. The new season calls for some new Dutch Bros drinks to make any warm day even better.
Starting off with a bang, the first drink on the list is the Mangonada Rebel. This refreshment is made with the Rebel (a carbonated energy drink), mangonada syrup, real strawberries, and topped with Tajin. Tajin is a fun mix of spices that adds a pop to anything it is used in. Grab this drink at Dutch Bros before it goes away in June!
If you want something sweeter, try the Ray of Sunshine Rebel. It is a delicious blend of blackberry, peach, and grapefruit. This drink is absolutely perfect for warm weather and is guaranteed to give you some pep in your step during the day.
Take a quick trip to Hawaii with The Hawaiian Lemonade! This drink is a blend of lemonade with banana, orange, peach, and strawberry flavors. It is both tangy and sweet, and I highly recommend it for a spring or summer day.
Staying on the lemonade theme, another great choice at Dutch Bros is the Palm Beach Lemonade. It is lemonade infused with pomegranate and peach. Depending on your mood, you can order this tasty drink iced or blended.
For a sweet treat, order a Cotton Candy Dutch Freeze. The flavors consist of blue raspberry blended with white chocolate, making it rich as well as sweet. This beverage would be perfect for the end of a long warm day.
If a milkshake sounds good, try a White Chocolate Dutch Frost. It is creamy like a vanilla milkshake, but it has a different yummy flavor. If you want to try something new while staying in your comfort zone, The White Chocolate Frost is the drink for you!