Election Day: Third Times a charm for my Dad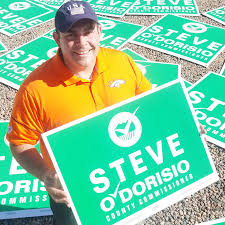 With the 2022 mid-term election wrapping up, candidates and their teams will have one last job of cleaning up all those targeted signs riddling the sides of roads.
This election I had a personal connection as my father, Steve O'Dorisio, was running for his third and final term as Adams County District 4 Commissioner. And this year he was running against a fellow Welby resident Joseph P. Domenico which is a rematch of the 2014 mid-term election.
In 2014 my father was a political rookie, untested and unproven to the citizens of Adams County. Where as the Domenico's are a very well known family amongst the Italian-American community, this caused a huge challenge for my father who grew up in the Italian community of North Denver.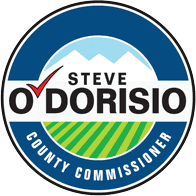 So on November 8, 2014 the race was tight. As the election party was roaring at the venue the room was mired with worry as my father was down by over 600 votes at one point,  this lead would hold until late that night where in the end my father would pull ahead by a couple hundred to win it all.
This time my father is a veteran, after all it is his third time running for election but after a cake walk of a 2018 election everyone knew we were in for one of the hardest elections.
For some background usually in midterm elections when one political party is in control of the president the opposite party runs away with the mid-terms seen in 2014 where my father was one of the few exceptions.
So with a Democratic President in office and one with not the best approval ratings, this election was gearing up to become a blood bath. Knowing this my father made it his goal to work his butt off harder than I've seen anyone work before. He would be up before dawn and come home after dusk.
This was a very stressful time, knowing what's at stake, so when November 8th rolled around my father decided against a large election party. Instead Opting for a small gathering with family and others who worked on the campaign which was still like 40 people.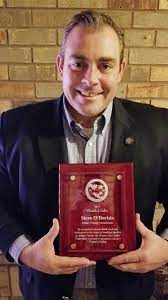 But all the stress in the room quickly faded with my father jumping out to a 20 thousand strong lead and holding that lead to win his third and final term for re-election. All of Steve's hard work has paid off and now he can focus on bettering Adam's County.