Zion Harmon is Back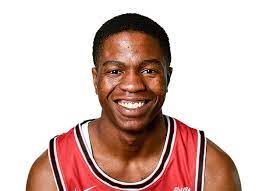 Zion Harmon was possible one of the most exciting high school basketball player as he was in 8th grade playing 17u EYBL in the Nike Circuit. Zion Averaged 25 ppg as a high school career average, as well as an explosive 32 ppg year. He in undersized point guard listed at the height of 5'10. He makes up for it with an explosive frame who can finish get to the rim and finish between the trees as well as the ball is on a string at all times.
Harmon committed to Western Kentucky even though he held offers from Kansas and Kentucky.
Once he arrived at WKU there was high aspiration and NBA
draft asperations. Though as the season continued he looked to be spiraling down hill and eventually was no longer play to lastly not even part of the university.
It was said that he experienced a laced substance early on and eventually began to have a substance abuse addiction where he was putting on weight, not taking care of his hygiene and posting sad to say the least videos and photos on his large social media platforms.
Then, there was visible progress being shown and it seemed he was becoming back to part of his old self. He announced he was going to transfer to HBCU Bethune Cookman to restart his college career.
BC played a good team of Iowa State to begin the season and Harmon showcased flashes of his old self with a 16 point performance paired with 7 assists.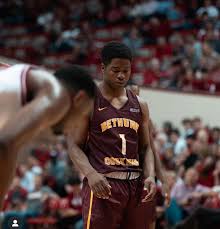 He in finally back on the court showing glimpses of what his potential is. This of course isn't what we hoped would be the way Zion started his college career but to see it getting back on track is positive reinforcement for his supporters.
Harmon will most likely be able to grow to a HBCU superstar and hopefully stay away from the wrong path.