Culture in Music
Everyone has their music they love and can't get enough of.  From jazz to rap, music has undergone significant changes over the years, in lyrics and rhythm.
We all listen to music to reflect our moods, and to feel up or down in our lives.  The 80's and 90's were a prime time for the best of rap music, where classics rap artists like Eminem, Snoop Dogg, 2Pac, Nelly, and other artists made their mark.  Personally, today's rap artists like Nicki Minaj, Cardi B, and Megan Thee Stallion, and others have desecrated rap.
Music is supposed to reflect lessons, and mean something.  Most of today's music is either mumble rap where you can't even hear the lyrics, or songs without any meaning.
One of the most important things music does, is tie songs to memories.  Music is made to be nostalgic, so that a decade later, you still remember your favorite songs.  However, what makes songs memorable are their lyrics.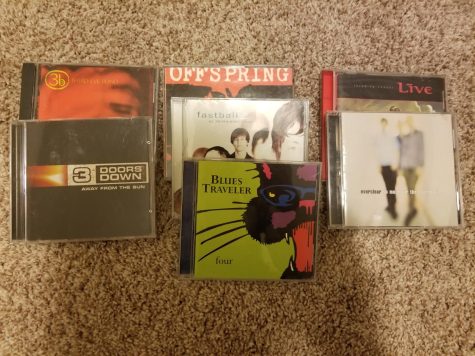 My personal musical favorites consist of 90's alternative rock and country music in general.
Bands like the Goo Goo Dolls, Live, Matchbox 20, and other similar bands are my personal alternative rock favorites.  While the beat and lyrics are great, however, what really ties me to them is the memories they hold and the culture they give.  The music is very reminiscent of what my parents listen to, because they shared their culture with me.  Every now and again I'll come across an alternative rock song that we would listen to in the car that I thought I forgot.  Music is never really forgotten, no matter how old you get, you remember the songs of your childhood.
My country favorites consist of Brad Paisley, Zac Brown band, Garth Brooks and other country stars also built my childhood.  My love for country is also derived from my parents, who played genuine country music in long road trips across England and in the U.S.
Being able to connect with my parents' music choice has created my music choice today.  Being able to share in their culture and musical favorites makes this music special and memorable to me.
Our music choice not only reflects who we are as people, but it shapes us.  This is seen when people like the same music and act similarly, but their shared music taste also creates a connection between them.  Every person has their unique music choice that shapes them.
This life we live is shaped around the connections we create with each other.  I have always loved music for lyrics and rhythm, but I love it most of all because of the connection it has given me with my family, and other people who have similar music taste.