A Ghoulishly Good Review
Holy Family's Theatre Department Blows "Frankenstein" Out of the Water
Last week, Nov. 10-13, the theatre department showed their annual fall play which this year's production was Frankenstein adapted by Nick Dear.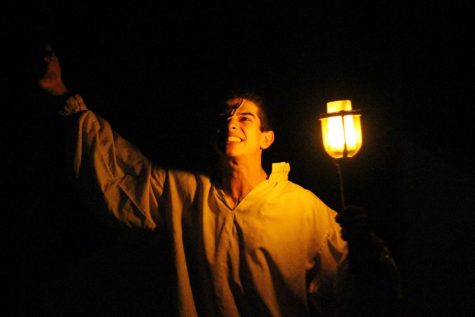 Scientist Victor Frankenstein creates a creature while trying to play god and must deal with the morality and ethics of his actions, while simultaneously the innocent creature reacts to the rejection and mistreatment society gives him.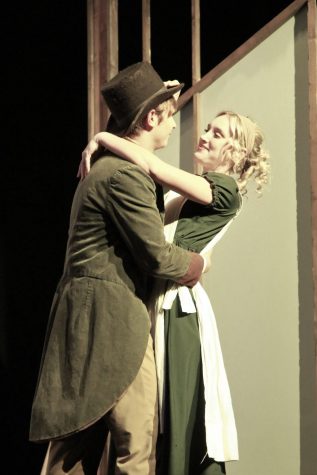 Director, Mrs. Rebecca Barger has wanted to put on this production for some time now and finally she was able to. With some turmoil with the students for switching the play after auditions were in, they got right to work and they did not disappoint.
The creative set design was amazing this year, looking like stained glass and was used for multi-purposes such as windows for a house, cloth hiding the female creature, and much more.
The dark stained wood really captured the eeriness of the play along with the great lighting and sound design. All which was brought to life by a group of talented crew members under the wing of stage manager Peter Morado.
The cast members this year really brought the production to it's full potential.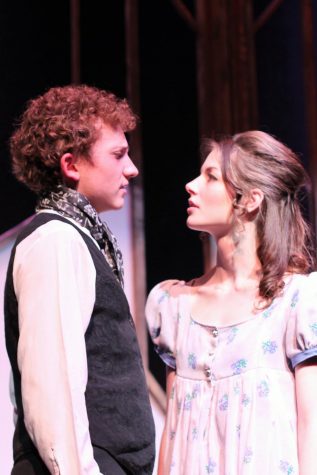 With stunning performances by Jack Cowden who played Victor Frankenstein and his fiancée, Elizabeth played by Leah Fuller as well as an absolute phenomenal performance by Brennan Musgrove who took up the mantle and played The Creature who really brought this production to the next level.
Supporting cast members were also very strong such as Agatha who is played by Sam Genzer, De Lacey by Matthew Denfeld, Madame Frankenstein by Michela Woods, and so many more who acted very strongly in helping keep the emotion of the scene and a few laughs here and there.
The ensemble was very strong in the production as well giving way to great scenes.
Throughout my years at Holy Family, this year's production has to be one of if not the best play the theatre department has put on. This amazing tragedy surely did move me a few times with strong emotional scenes of tragedy, important questions, or the occasional laugh.
As Mrs. Barger stated, "They have really put their heart and soul into this production and I could not be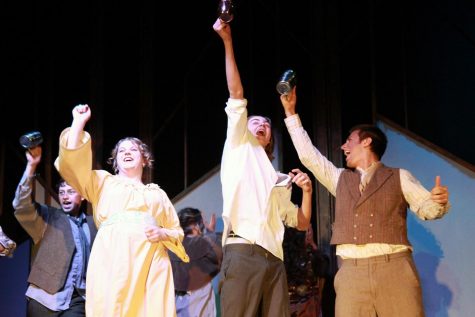 more proud of them."
Mrs. Barger said it perfectly and it truly shows that the cast put hard work and went above and beyond into this production. The Holy Family Community is proud of all the hard work they put in and can't wait to see the one-act, the spring musical, and next year's production.