What's Your Fantasy?
We Are Talking Football Here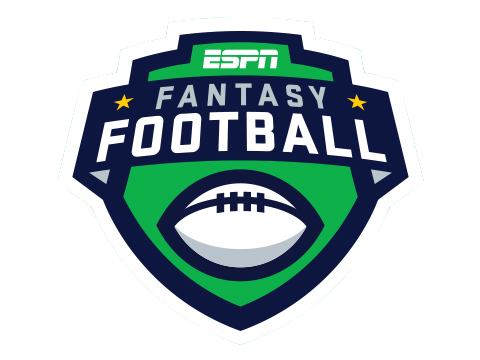 NFL football is back! That means fantasy football is too. Here are some tips on names,  players, and draft strategies for your team.
Don't have a team yet? Don't worry, you can download any NFL fantasy app and get playing with your friends at any point during the season. Before we get started with any tips that will actually help your team win, here are some funny names that will guarantee a laugh or two out of some of your opponents this season:
Dalvin and the Chipmunks
Kamara's a Hitch
The Hot Chubb
I like to Chase Young kids
I Gotta Thielen
A good quarterback is an essential for any fantasy team, and since most will be gone in the first two rounds, you must have a backup plan in case the player you want gets drafted to another team. So, here are some solid options for your team and some backup plans if your player happens to be chosen at QB:
Patrick Mahomes (Kansas City Chiefs) – With great receivers in Tyreek Hill, Travis Kelce, and Mecole Hardman, it is no doubt Mahomes will have another great year slinging the rock. What also makes him the number one candidate is his ability to escape the pocket and run.
Kyler Murray (Arizona Cardinals) – Newly added DeAndre Hopkins definitely makes Kyler's job easy, and his running attributes along with a solid O-line make him a huge threat to opponents.
Josh Allen (Buffalo Bills) – The dark horse of the draft, in the Bills high powered, West Coast style offense, Allen is guaranteed to rack up a lot of passing yards and with star receiver in Stephon Diggs, which only makes his role that much more threatening. Josh is also capable of rushing for touchdowns as well.
Lamar Jackson (Baltimore Ravens) – Coming into his third year, Jackson has provided multiple 1000+ yard seasons both through the air and on the ground, with running backs Mark Ingram and J.K. Dobbins out, Jackson's emphasis is even greater this year and will most likely be targeting receiver Marquise (Hollywood) Brown and tight end Mark Andrews.
Justin Herbert (Los Angeles Chargers) -Coming off a remarkable rookie season, Herbert is a solid second option if your QB superstar as already been picked. Herbert has help from Pro-Bowl wide receiver Keenan Allen and a good offensive line. His young legs also give him the threat to run for touchdowns.
Ryan Tannehill (Tennessee Titans) – Tannehill and the Tennessee Titans will definitely look to throw a bit more and take some of the offensive pressure off of Derrick Henry, who lead the league in carries and rushing yards last year with 2027.  He is a solid plan B because with newly added star Julio Jones and YAC monster A.J. Brown, the Titans add the threat to throw against opponents.
The next most important position for a fantasy team is a solid running back. With countless of them throughout the league, it is important to get multiple, as offenses now rotate backs on almost every play and they take an excessive amount of hits. You could potentially have three running backs in your roster at one time: two in your running back slot and one in your flex, which is reserved for wide receivers, running backs, and tight ends as well.
Derrick Henry (Tennessee Titans) – Nothing is better than a durable running back. In the 2020 season, Henry rushed for over 2000 yards, 17 touchdowns, and played every single game. Henry's ability to blast through contact makes him a true yard monster and the number one candidate for carrying the rock.
Dalvin Cook (Minnesota Vikings) – Rushing close to 1600 yards last season on just 312 attempts and coming up one short of Henry's 17 rushing touchdowns, Cook is a must-have running back. Cook can catch passes and he can run between the tackles just as well as he does outside of them. Cook's slash-and-go attributes make him a solid option for yardage and touchdowns.
Alvin Kamara (New Orleans Saints) – Mr. All Purpose. Alvin found the end zone 21 times last year, and put up a 6 touchdown game. It is no doubt that Alvin will thrive in Sean Payton nifty offense, especially with new QB Jameis Winston. Alvin (alongside Christian McCaffery), has receiving abilities that most running backs do not which gives him the upper hand against most defenses.
Nick Chubb (Cleveland Browns) – Coming in 7th in total rushing yards last season while missing 4 games, Nick is a solid running back to have. He lead the league in yards per carry with 5.3 and only had 190 attempts, making him arguably a better back than Alvin and Dalvin. Chubb's ability to break tackles and continue to move forward makes him a high candidate in this year's rushing attack.
Finally, good receivers and tight ends make fantasy owners sleep well. Since receivers have a chance to score off of one catch and pick up a plethora of yards while doing so, it is important you choose big playmakers that will have a high percentage of targets.
Davante Adams (Green Bay Packers) – Coming off a remarkable season, Adams caught 115 passes for 1374 yards and 18 touchdowns in the regular season and an additional 18 catches for 133 yards and two touchdowns in the playoffs. Much of the same is expected for Davante with returning hall of fame quarterback Aaron Rodgers.
DeAndre Hopkins (Arizona Cardinals) – Playing with a new team last season, DeAndre played exceptionally well in Kyler Murray's offense. Hopkins caught 115 passes on 160 targets for 1407 yards but only found the end zone six times. Despite scoring, Hopkins hands, route running, and run after catch abilities make him a prime receiver to have on your roster.
Stefon Diggs (Buffalo Bills) – Coming off of a frustrating year with the Vikings in 2019, Diggs produced extremely well in Buffalo with quarterback Josh Allen. Diggs caught 127 passes on 166 targets for 1535 yards, but like Hopkins, only scored 8 times. With that being said, Diggs still has the ability to score. Diggs will provide your team points by having games with at least 5+ catches per game and close to 100 yards per game.
 Tyreek Hill (Kansas City Chiefs) – A headache to opposing defenses, Tyreek Hill is a 3 dimensional receiver, being able to catch passes, rush on end around and reverse plays, and return punts. Tyreek is guaranteed to give you 100+ yards in total every game. In his 2020 season, he caught 87 passes for 1276 yards and 15 touchdowns and rushed for 123 yards on 13 attempts and two touchdowns.
Tight Ends:
Travis Kelce (Kansas City Chiefs) – A matchup nightmare for opposing linebackers and defensive backs. Travis is used mainly in the receiving game. In the 2020 season, he caught 105 passes on 145 targets for 1416 yards and 11 touchdowns and averages 95 yards per game which is exceptional for a tight end.
Darren Waller (Las Vegas Raiders) – Coming off a remarkable sophomore season Darren Waller is a solid option to add to your tight end spot. He was targeted 145 times last year, caught 107 passes for 1196 yards and took trips to the end zone nine times. It is likely the Raiders will lean on him heavily this year, as his speed and playmaking ability make him a great player, and the perfect tight end to draft.
George Kittle (San Francisco 49er's) – After a disappointing 4th season due to injury, George Kittle has returned healthy. George was the primary target in San Fran two years ago, with 85 catches on 107 targets and 1053 yards. The only downside to Kittle is he has only found the goal line seven times in the last two years, and has missed a combined 10 games.
TJ Hockenson (Detroit Lions) –  After a solid second year, with Matthew Stafford gone, it is easy to say that Detroit will rely heavily on TJ. He is the first or second option on almost every pass play. In the 2020 season, he caught 67 passes but accumulated 723 yards and scored six times, which is amazing for a second year tight end.