Holy Family Spring Sports Dominating 2023!
Holy Family spring athletics has been on a roll lately. HF atheletes have already broken some impressive records and pulled off impeccable wins.
Holy Family spring sports have been surpassing the competition tremendously this season as HF athletics is on course to obtain possibly multiple state champions or at least an abundance of state qualifiers. As of April 20th, Holy Family is on track to win 5 league titles.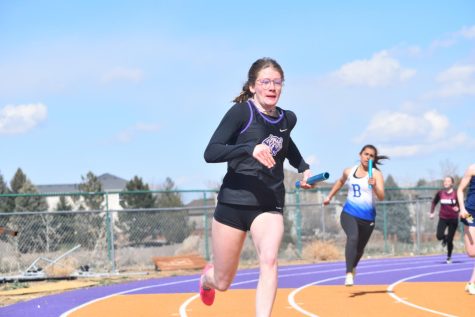 Starting off with Track and Field, who recently hosted their home meet, the Zoomfield Grand Prix, had 50 PRs and 21 top 3 performances, making this a successful inaugural meet at the new Steve Blair Track. On April 14th and 15th, the HF track team had nearly 100 PRs, 1 new school record and several top 3 finishers. The girls 4x200m (Dana, Mendlik, Rossi, Hodell) are on track to a new 3A best and school record with a time of 1:246.20! This implies the girls track team is ready to bring home a league title.
The HF girls tennis team is now 8-1 and ranked first in the 3A Region 2 league. Senior night was held April 19th and followed with a win over Silver Creek. Last year, Kylie Horning and Alesandra Wise, won the state title for #4 doubles. Hoping for another league championship, the tennis team is also on track for another this year with a 1-0 record in the league.
The Girls soccer team pulled out a win over Mead allowing for a perfect record in the league. The tigers faced off against No. 2 Mead on April 19th, and pulled out a 2-1 win thanks to the help of Anya Moser and Sydney Howorko. Same with tennis and girls track, soccer could be the third league title holder for the 2023 season and hopefully getting a second state title since 2021.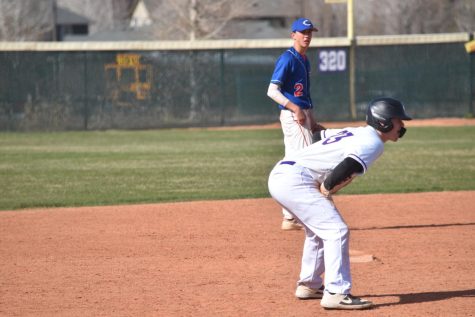 The Holy Family Boys Baseball team has had a strikingly good season with an 11-2 record and a 9 game win streak. The baseball team is currently second in the 4A/5A NCAC league and can hopefully bring home a league championship. This all depends on the series that the games that the tigers play on Saturday and Monday against the undefeated Longmont High School.
The tigers girls golf team has recently won their second straight NCAC league title. The tigers were able to claim a team victory over second place Windsor by over 37 shots. Coach Heikke of the girls golf team is now very pleased to say that he believes his team can have a podium finish at state this year. The girls golf team is now the first to add to the 2023 league championship collection.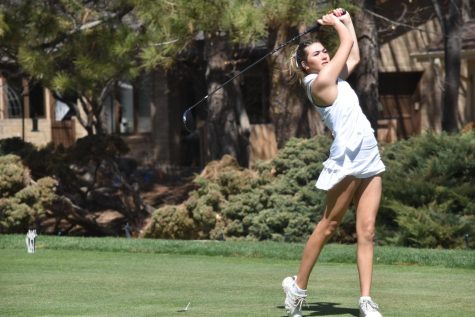 The HF boys lacrosse team has seen a decent amount of improvement this year with a 5-4 record and strong wins against Littleton, Montrose, and Conifer. The lacrosse team is 5th in the 4A Northern League with even stronger  competition ahead of them in order to obtain a league title.
Although the girl's lacrosse team has had a rocky start, the team has improved tremendously since the team was first formed. The team holds strong at a 4-2 record, making them 4th in the 4A Northern league. The tigers girls lacrosse team recently faced off against the Overland Trailblazers and pulled off a 15-4 win. Previously, the tigers were also able to beat Conifer 9-8 in overtime on senior night. If the lady tigers keep improving with scores like they have in they past, they could also be on track for a state tournament appearance and, hopefully, a league title.
The Holy Family spring sports teams look very promising and we can hope to see many plaques, trophies, and medals added to the trophy cases.