The Lottery: Who's Getting Lucky?
The Highest the Powerball has ever been
In January 2016, the largest Powerball jackpot recorded was won. Three winning tickets were sold and the prize was split so each winner got a total of $1.586 billion making the total value of the prize $983.5 million.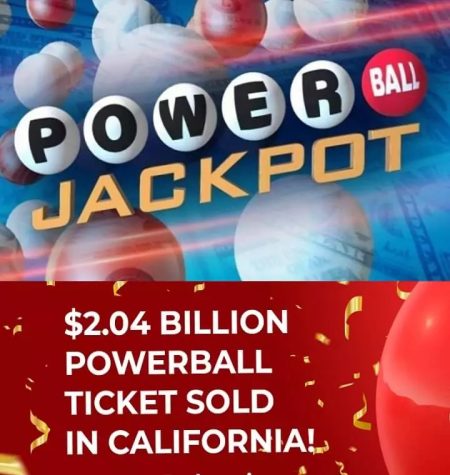 Fast forward to 2022, the drawing had reached $1.6 billion, which became the highest lotto prize offered. However the prize was not won until August 3 when one lucky person from Pennsylvania managed to get a hold of the winning ticket.
The current Powerball however had taken the record for the highest lotto prize ever offered. Late Monday night, the prize for the Powerball was $1.9 billion dollars. The drawing was delayed due to one state needing more time to complete all the security protocols. By the time the security protocols were finished, the lotto prize had raised to $2.04 billion. 
In order to win the Powerball jackpot, one must match all 5 numbers as well as the Powerball number.
In this drawing, the winning numbers were 10-33-41-47-56 and the Powerball was 10. The odds of winning the jackpot by matching all the numbers are one in 292.2 million.
However, one lucky person from Altadena, California beat the odds and was able to obtain the largest lottery prize ever. "The winner has yet to come forward", said Carolyn Becker, a spokesperson for  the California lottery, adding, "Somebody is holding on to a very important piece of paper this morning."
This mystery winner was not the only person who got a huge surprise however.  Joseph Chahayed was the owner of the gas station, Joe's Service Center,  that sold the ticket. He showed up to the gas station and found California lottery officials waiting for him. He was awarded his own $1 million for being the retailer who sold the winning ticket.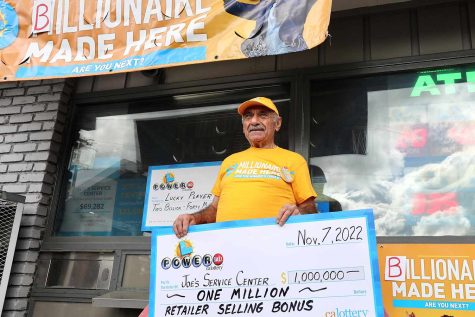 Lottery tickets are $2 per ticket, so the next Powerball comes out. Maybe you should try your luck in becoming rich!