Out With the Old and In With the New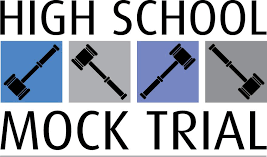 Mrs. Deborah Baker retired from Holy Family last spring, leaving a void in the head coaching position of the Mock Trial Team. Without hesitation, our very own Father Joe Grady filled in her shoes and is now going to lead the Mock Trial team to dominate the competition.
Since the case this year doesn't come out until the end of October, no changes have been made quite yet.
Before Father Joe went to the seminary and began his work to become a priest, he had a typical life just like any other kid.
In High school, he found his love for Mock Trial.  Not only did he just do Mock Trial, he enjoyed it and was great at it.
Father Joe said, "I joined Mock Trial in October 2002 because my friends said that they needed another player to join and they convinced me to show up.  I was a lawyer and it was a lot of fun, especially since we had really cool coaches.  Freshmen and Sophomore year we sucked and then we went to State Junior and Senior year.  It's a lot of fun being able to take over Mock Trial, it was sad to see Mrs. Baker leave, but I think it'll be fun to continue doing it from last year.  I'd like to recruit a lot more freshmen because last year we didn't have any freshmen, which means everybody returning this year is an upperclassmen.  It would be good to have freshmen so they could have a couple practice years in Mock Trial, so we'll have a strong team their senior year.  Overall, I am definitely looking forward to being in charge of Mock Trial."
While the Mock Trial crew has known about this since last year, it still sent tremors through the club.
While this is a pretty big change in the Mock Trial program, it allows a good change to the program.  With a new perspective on how to run the show, it might not be the exact same, but it will open up new ways of doing Mock Trial.
Thank you so much for being able to help and keep Mock Trial running Father Joe!!  While Mrs. Baker will be missed, we look forward to another year of Mock Trial!!