Quynh Forss' Escape from Vietnam
Part One of an Ongoing Series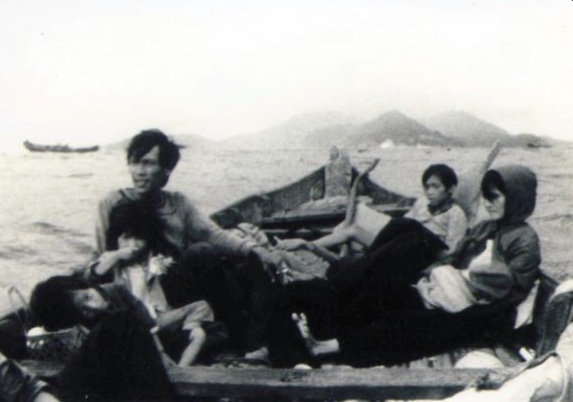 When my mom was around five-years-old, she and 17 other relatives, escaped from Vietnam to America during the war. 
My grandpa fought alongside Americans during the war and through the chaos and danger, my grandparents made the decision that escaping would be the best option. 
After making the tough decision to flee the country, they prepared for weeks and weeks. Finally, on July 1st, my family packed up their stuff and set out for the seemingly short trip to a Hong Kong refugee camp. Although the trip was expected to only be a few days, it took three weeks in the scorching heat. During these three weeks, one of the biggest miracles in my family came to be… my Aunt Dai Duong, Grand Ocean in Vietnamese, was born. My mom recalls the moment when she first saw her baby sister, "We were sleeping but after woke up we were confused why there was a baby crying. I woke up, asked who it was and my mom said, 'oh it's your baby sister.'"
My mom was only in kindergarten during this crazy time, when asked about her emotions during this journey, she said, "I was just curious. Not scared because my parents gave Aunt Nhu and I sleeping pills through a lot of it. I don't really remember anything." The only thing she really remembered that she had a nanny before fleeing. After landing in America, she said, "Adjusting was hard, spoke Vietnamese at home so they didn't lose heritage, didn't know a word of English before." 
After the immense stress my family went under during this expedition, they finally made it to a Hong Kong refugee camp where they spent many months sleeping in warehouses next to tons of other escapees. After spending many months in Hong Kong, they immigrated to the US where they were granted citizenship and eventually bought a one-room apartment in Denver. Many years later, two more boys were born. Thanks to my grandparent's bravery, 5 Vietnam-native children grew up, went to CU, and are able to live successful lives. They "Earned an associates degree, worked a few jobs to provide for children and give us a good life and made us go to school and get college degrees, ⅘ of us kids graduated from CU."
About the Writer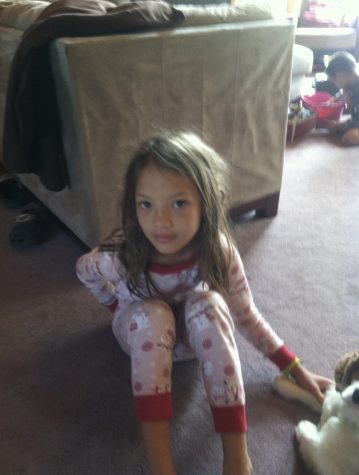 Madison Forss, Staff Writer
My name's Madison Forss. I play volleyball both inside and outside of Holy Family. My mom's currently writing a book, and although I'm not an aspiring...