Public to Private
I started out weirdly.  My family and I thought it was good to move to a Catholic school when I was a junior at high school.  I was originally a student at Pomona high school, a public high school.  But as my family's faith grew, we believed it could grow better if I had an education at Holy Family High School.  We got many great recommendations to go here, and my family agreed that I should attend my senior year.
But there was a change in plan.  We had been told during a phone interview that they won't accept seniors.  So, I had to enter during the second semester in my junior year.  But there were more obstacles than expected.  First things first, transport.  Holy Family is in Broomfield, and I live in the middle of nowhere Arvada.  We wanted to take the HF community-driven bus, but in order to ride it, my parents had to take classes, plus take turns driving the bus, and they don't have time for that.  We heard that students can drive other students to help, but no one did that live anywhere near us.  The other problem with transportation is that my little sisters go to Assumption Elementary in Thornton, which meant that my mom would have to take two separate, extremely long routes to drive us to school, dragging along a baby.  The best solution was to just wait until I got my driver's license to drive by myself.  Then we had financial problems, but the staff at Holy Family helped us greatly with that.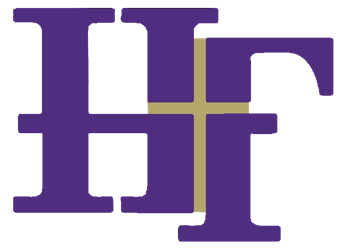 Now on to the good stuff.  My two first months at Holy Family were pretty smooth, and I made a couple of new friends.  The teachers were very nice, and so were the students.   I loved the food here.  The lunch ladies make ACTUAL, REAL FOOD. I made a few good memories with new friends of mine, who were both seniors during the time.  But then COVID came in March, and everything changed.  I have never been to an online school, and it wasn't as easy as it seems.  There is much more memorization required than during in-person learning, there was no seeing friends, and AP classes we tougher too.  I have friends at Pomona, and they gave me the sad news that the school canceled Prom, which I was looking forward to go to.  I did not like online school. So boring.
But me, myself, and I changed during the pandemic.  If you were to ask someone who I was like before, they would tell you I was a little too energetic.  I was pretty annoying, and I just talked too much.  However, during COVID, I became calmer and quiet.  I'm still very energetic, but only to an extent.  And I like the new me.
Next year, I plan to go to Red Rocks, a community college as my first college experience.  I will miss this class of 2021.  Lots of good memories, lots of good memories.  There might be plans to go see some old friends from both of my high schools, which I am very excited about.  Now, if you excuse me, I going to take a nap now. Good day!