Duty to God and My Country
Honoring the seniors who have chosen a path of service to their nation.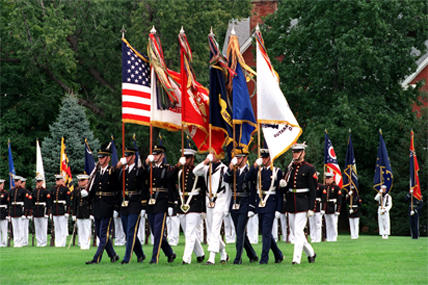 "This nation will remain the land of the free only so long as it is the home of the brave." – Elmer Davis 
For 2 million seniors, this time of year is usually spent waiting to hear back from colleges about an admissions decision. After submitting a personal statement, maybe a supplemental essay, and filling out the college board forms, all that is left to do is wait.
For a special five of our seniors, their future is looking a little different.
The military is comprised of both enlisted and officer personnel.
Two of our seniors, Matt Mollender and Benton Daniels, have made the brave decision to enlist in the military right after high school. Enlisting is a huge commitment and Holy Family is proud to recognize their commitment.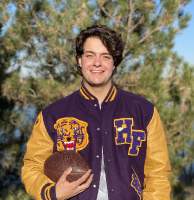 "I am enlisting into the United States Marine Corps. I'm enlisting because I've always had a passion to serve my country. Many people in my family have also served, which inspired me to serve as well. The military also provides many opportunities to continue my academics which has always been my plan after high school. I will be leaving for basic training in June. After basic, I will be training for my job in electronic maintenance," said senior Matt Mollendor. 
"My brothers were in the National Guard. I have been interested in joining the United States Marine Corps since freshman year. I am enlisting right after high school, I will be heading off to join the marines," said senior Benton Daniels. 
We also want to recognize our three seniors who have decided to apply to military Service Academies, a multi-step process that lasts months with multiple deadlines and extensive requirements.
After setting up an account, which is similar enough to the Common App, you are required to provide personal information, complete forms, obtain multiple letters of recommendations and submit several personal statements. Academic evaluations from teachers are required, in addition to SAT and ACT scores which most other institutions require. This "portal" requires a fitness assessment, and medical exam, which must be completed for the rest of the process to continue. After completing the "portal" you will need to be interviewed by an admissions officer, then work to obtain a nomination.
A major requirement of Service Academies that is different from other schools, is receiving a nomination from a government official (Senators, Congressmen/Women/President/Vice President). To obtain a nomination one must complete the respective portal for each member. From there, interviews are carried out to decide prospective candidates. These nominations are extremely competitive and limited in number.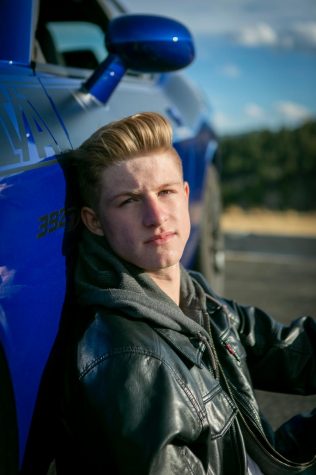 At the successful completion of these segments – and nothing restricts you – you will be offered an appointment to a United States Service Academy.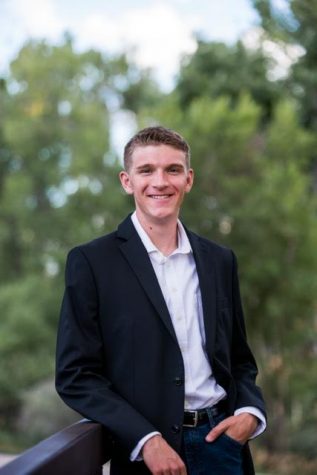 Senior Jack Culp is hoping to attend the United States Naval or Air Force Academy.
"To have the ability to serve my country is an especially humbling privilege. My father served in the military for 21 years before retiring, and as one of the biggest influences in my life (along with my mom), it would be an honor to continue that tradition and serve in the Air Force. In addition to the service, I would also be receiving a top notch education focused in aerospace engineering at the Air Force Academy," said senior Jacob Heinis.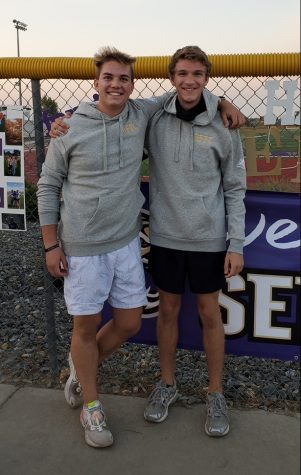 Senior Liam Slavin is applying to ROTC, West Point, the Coast Guard Academy, and the Merchant Marine Academy. He is planning on studying civil engineering.
We hope to follow up with them in April when official decisions come out.
Often, regrettably, we only pause to thank members of our military on certain federal holidays. However, we should thank them every day.
"Thanks to the dedication of untold numbers of patriots like these … the United States of America remains a beacon of hope and freedom in a fractious world."