What is a NIL Deal? Name, Image, and Likeness. The new college athletics NIL deals now allows players to get compensation off there name image and likeness. The new NIL deals were passed in 2021, previously players were unable to make any profits off of there name. Before this was passed many players got in trouble for taking profits.
Maurkice Pouncy, had investigations for receiving $100,000 from an agent between the Florida Gators' loss to Alabama in the SEC championship and 2010 Sugar Bowl win. He denied the allegations and the Florida team was not forced to vacate the Sugar bowl win.
Johnny Manziel, had taken multiple payments for signing autographs and gaining money off of them. In the recent Netflix documentary about him, he goes in depth about what he did and how he was able to get away with it…kind of. He was able to get his grandpa in on it, along with many other family members. He was said to make more than 33K off the auto graphs he was signing illegally. Many believe he was the one who started the NIL movement and allow current college players to make money off there name, image and likeness.
California was the first state to pass the "Fair Pay to Play Act. Currently all 52 states have passed the bill. Many college players are now benefiting off there name. Some of these kids are 18 years old and are making millions of dollars right out of high school.
Bronny James,  he is said to make 6 million plus with deals from Nike and Beats. He is yet to even play a single collegiate game is one of the players who is making the most money in college athletics.
Shedeur Sanders, he has deals with companies such as Gatorade, PLB Sports, Mercedes-Benz, Youtube, and many more. He is making about 3.8 million.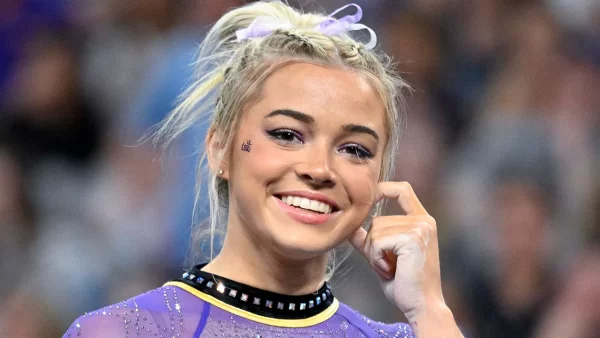 Olivia "Livvy" Dunne,  a gymnastics athlete at LSU. She is said to be making about 3.2 million. Her social media activity is what really got her image going. Making Tiktoks in the locker rooms before meets, and around the facilities. Doing this has got her to gain 11 million plus followers on apps such as Tiktok and Instagram. After she has blown up she got offers from ESPN, Grubub, and Forever 21.
These NIL deals have been very controversial for many people around the world. With the new deals we will start to see many college players stay in college for longer because they will be making more money in college from there NIL deals than they will make there first few years in there respective professional sports league.