2024-2026 League Changes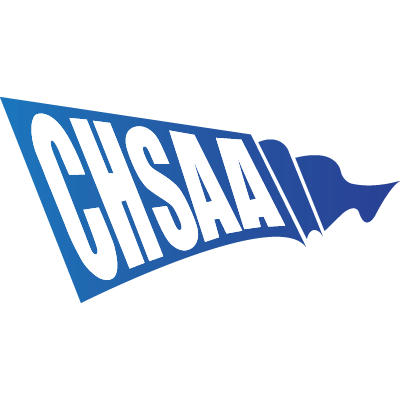 CHSAA has come out with the approved league change for schools that will go into effect fall of 2024. League changes happen every two years and tend to be based on location or some kind of landmark that the schools are near.
In the new 2024-2026 league changes Holy Family will find itself in the Granite Peaks league. Consisting of the following teams: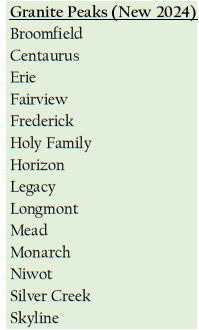 Broomfield

Centaurus

Erie

Fairview

Frederick

Holy Family

Horizon

Legacy

Longmont

Mead

Monarch

Niwot

Silver Creek

Skyline 
Looking at this league compared to the past leagues there is a big change in teams. Including a wide range from 3A schools to 5A schools. Horizon, Legacy, and Fairview are all big 5A schools that would be competing in a league of mostly 4A and 3A teams. 
Though this might not make any sense of why 5a schools would be playing 3a schools in sports there are other factors that go into it. The biggest is location of the schools and as you can see most of these schools are in or near Boulder County in exception of Horizon. 
These leagues only affect certain sports because a lot of sports have their own leagues that change every two years. Those sports are football, wrestling, lacrosse, golf, and swimming. Meaning the new Granite Peaks league has no effects on those sports. 
However most of the sports will be affected by this new league change. It seems kind of unfair that a 5a school would be playing a 3a school, but really it is quite normal to play teams not in your classification in league play. Since leagues are based on location of the schools these games make transportation optimal and gives the school a shot to show that they are the best team in their town.
One thing that stands out as a little out of the ordinary is the size of the league. Fourteen teams in one league seems like a little too much considering the fact that most leagues are made up of half of that number. This makes it to be believed that the league will probably be cut in half in some way. Even though the league has been approved they still aren't final. 
So what does this mean for the Holy Family sports program? Well to start the Tigers will be competing against their long hated rivals a lot more frequently. They will also be given the opportunity to compete against some bigger schools and prove the strength of a private school sports program. This new league will finally come into play when this year's sophomores become seniors (Class of 2025). Overall I think the Tigers will have some fun in this new league change.