This Week In Lacrosse Uniform News
Heading into many teams' final home game of the year, some absolute heat was dropped in the form of new uniforms.
The first team to announce a new look was the Denver University Pioneers. Ahead of their road trip they announced a black helmet to be worn with their all black uniform, to complete their blackout. The reflective DU red and gold logo shines in the sunlight when paired with their red face mask. To add to the pop of the helmet, a gold outline of the states is added to the back. While neither I nor anyone else knows the reasoning behind these state decals, the rest of the helmet looks menacing with their blackout uniform. The helmet is highlighted by pops of color in the logo and face mask.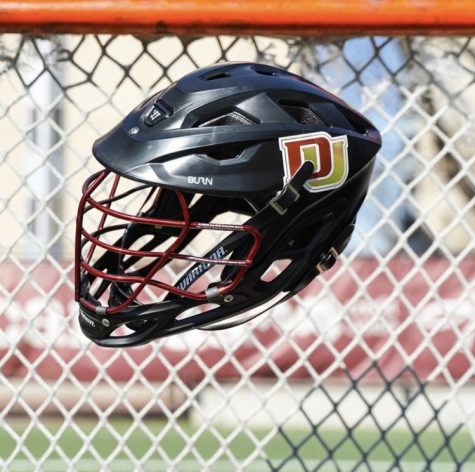 The next team to announce a new look going into this week were the Virginia Cavaliers. The Cavaliers announced a new throwback look, paying homage to the 1980's era, a historic era of Virginia lacrosse. Their jerseys are simple, with solid block numbers and font, with a V on each sleeve. Their shorts are again simple, a common theme of this uniform, with a simple V on the front with solid orange stripes added to each side. A small detail added to this uniform are their classic socks, which resemble those worn in the 80's. Where these throwback uniforms truly shine is in their helmets. These helmets feature the classic panel decals, made popular in the 80's, along with stitching decals topped by the classic solid V. To add to the throwback look of the helmet, though somewhat gimmicky, a fake string decal is added to the back. Although this uniform is somewhat cheesy, it successfully pays homage to a legendary era and provides a nice throwback look.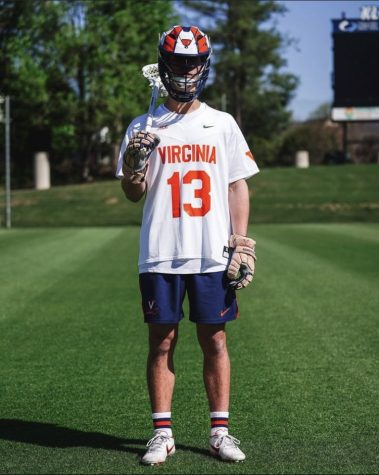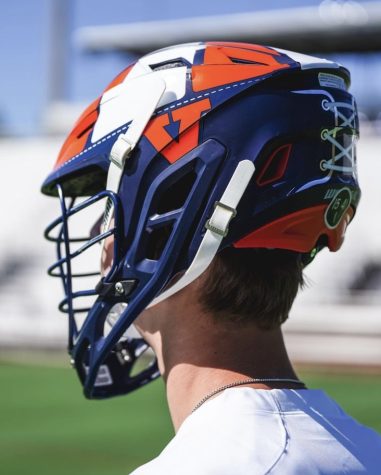 The final team to announce a new look was the Notre Dame Fighting Irish. Going into the final home game of their regular season, they stuck to tradition by announcing they would wear their green Irish uniforms. While this is technically not a new look historically, it is still exciting for Irish fans to see their team wear some alternate jerseys. However, this year, the Irish announced out of nowhere that, to top their green Irish jerseys, a new helmet would be worn. This helmet stays up to date with current trends with a chrome look. This chrome green absolutely shines, especially with gold Irish decals. Fans are eagerly waiting to see this look on TV to complete their green Irish alternates.