Congrats to the Holy Family 2023 commits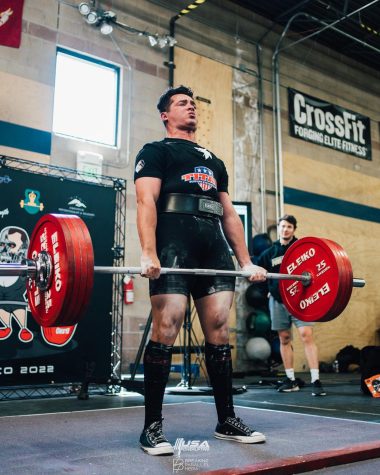 For the past four years Holy Family has had a tradition of honoring its senior class that will go onto the next level and compete in their respective sports. This year is no different and while the numbers are down from the usually 20-25 kids, this years group of 12 is uniquely talented in their own right.
It's a wide ranging group from the always consistent baseball team — that annually has kids moving on — and football guys, to the less traditional sports of rodeo and powerlifting.
Over the past couple of years, Holy Family has had a lot of college athlete commitments, 26 to be exact.
This year the high profile signings are led by Jake Syverson. He was the first to commit last year when he announced his verbal commitment to Missouri State his junior year. Connor Henkel is the only athlete to be committed for two sports in college, both track and football.
"It feels great to play at the next level for sure," Henkel said. "I wasn't really thinking about it but my parents really pushed me to advertise myself and put myself out there for coaches to see and it paid off." 
This year is the first year Holy Family has had people going to the collegiate level in powerlifting (Terrin Howard), beach volleyball (Morgan Anderson) and cheerleading (Matilda Warner). Not to mention there are three people going to the collegiate level in rodeo — Konor Ward, Loralee Ward and Sam Gallagher.
Said Warner:  "I'm excited to cheer at a higher level and get to know the girls better and travel with them." 
On Tuesday April 25, Holy Family will be honoring these signees and all their hard work with a ceremony for family and coaches to celebrate with them. It will get going at 2:30 in the main gym with this list of signee:
Catcher Gladysh – Western Nebraska Community College – baseball
Jake Syverson – Missouri State – baseball
Fiona Snashall – Regis University – basketball
Matilda Warner –University of North Dakota – cheerleading
Connor Henkel – Jamestown – football/track
Chase McNaughton – Santa Barbara City College – football
Terrin Howard – Ottawa University – powerlifting
Sam Gallagher – University of Wyoming – rodeo
Loralee Ward – Colorado State University – rodeo
Konor Ward – Montana Western University – rodeo
Anya Moser – Fairfield University – soccer
Morgan Anderson – Stetson University – beach volleyball