Hawks dominate against the Heat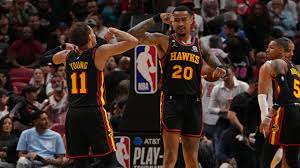 The first round of play in games have begun and it is safe to say playoff basketball is back.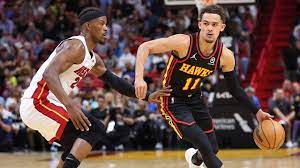 Last week there were were two games, the Lakers vs Timberwolves which ended up being an OT thriller. Though, this article breaks down the competitive game in the East between the Heat and Hawks. The seven and eight seed battled it out yet the Hawks seemed to be a better team last night which is quiet disappointing for the Heat as they wanted to be a contender and now they may not even play in the playoffs.
The Hawks really struggled to begin the season and Trae Young was heavy criticized for his early season performances. Statistically he finished with a stat line of 27/3/10 and 1 steal on not awesome efficiency but that is probably weighed down by is early season struggles.
The new parring of Dejounte Murray and Trae Young in the back court was a confusing as well as looked at to make massive change and push the Heat into contention. It did neither but they are both turning it around and chemistry is finally starting to click. Throughout the season there was also a few locker room issues that needed to be resolved. The Hawks Franchise really needed this win.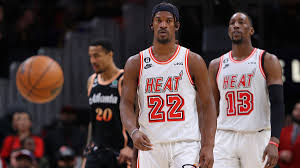 On the other hand the Heat are really struggling. The team had three really big performances as Kyle Lowry but it all out there with a jaw dropping 33 points, (Yet not ass impressive as Young is the biggest defensive liability in the NBA) Tyler Herro who has really come into his own the last few year contributed 26  points and lastly Jimmy Buckets, the glue guy of the team put out 21 and 9 assists.
The Heat play the winner of the Bulls and Raptors game to play in the playoffs yet both teams are coming in extremely hungry as both organizations need a playoff appearance as the Heat, Raptors and Bulls are all veteran teams built to win now.