Lakers are Back?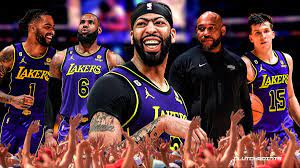 Los Angeles has been resurrected after an horrific start to the season way below expectations. The Lakers in most peoples eyes have been disappointing sense there championship in the bubble down in Orlando in 2020.
Injuries have been continuous for the Lakers, especially their two super stars of LeBron James and Anthony Davis.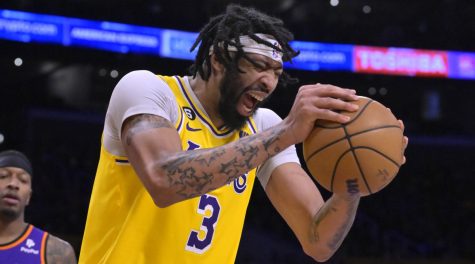 For the first half of the season every starter struggled with injuries and when they played together the fit was horrific — notably Russell Westbrook. The team was the 12 seed and often 7-8 games out of the playoffs before the All Star Game. The bright side of a hard first half is that players like Austin Reeves got a lot of playing time and came into his own as an impactful NBA player.
The story begins though after the trade deadline with little trades, signings and releases that created the Lakers a good, dependable and well shaped team that can win together. The signing of Rui Hachimura, who competes and is young, fills many roles. Another example is Malik Beasley, who is a scoring guard that can explode for big games.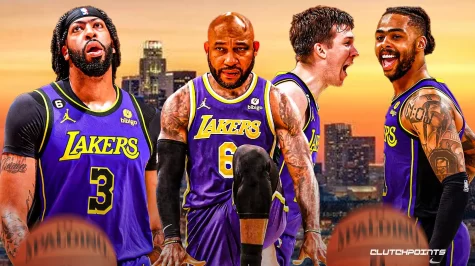 The turn around has truly been remarkable even due to the fact Lebron was injured for most of the run the Lake show had last month. It is still looked at as Lebron and Davis never took the steps to become the best in the league as many believed due to injury issues though sense he has been back on the court he has dominated the competition and put the team on his back to finally produce a hopefully productive and competitive season after struggling the last few years.
All cylinders are finally clicking and everyone is buying into Darvin Ham the new head coach, who knows what the Lakers can do with a Healthy Lebron and  Anthony Davis and an invested team.
The Lakers took a big step on Tuesday night in the play-in game by beating the Minnesota Timberwolves 108-102 to advance as the No. 7-seed in the Western Conference playoffs and will play the Memphis Grizzlies in the first round.