Pope Francis is Making Headlines
Recently, Pope Francis has been featured in many news outlets. From being pictured in striking new fashion to, sadly, being hospitalized for a respiratory infection. The Vatican recently spoke out Wednesday displaying their concern for Pope Francis' health.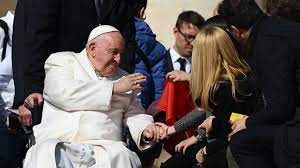 Pope Francis was appointed on March 13, 2013, after Pope Benedict resigned due to "persistent sleeping troubles." The pope has been seen by a professional and while lots of testing has been done, COVID-19 has been ruled out as a possibility. All the kind messages that Pope Francis has received have been able to help him gain strength mentally while his physical strength has not yet been revealed.
In December of 2022, Pope Francis signed a resignation, if in any event that his health issues worsen, he will retire. Other then his new arising sign of respiratory difficulties, the 86 year old Pope appears to have been in decent health. He can sometime be seen walking with a cane or in a wheelchair due to knee problems. Francis has recently suffered from diverticulitis as well and, in 2021, had surgery to remove part of his colon and has since had no health issues till now.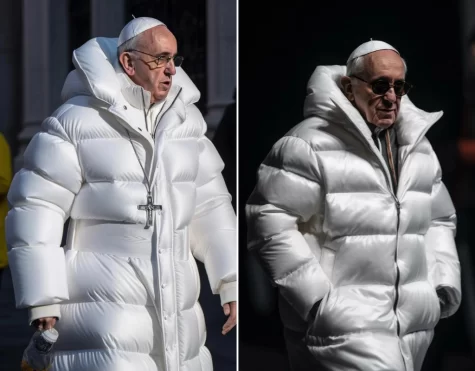 Despite health concerns, Pope Francis has been pictured in a very stylish new white puffer jacket. Francis is pictured also wearing a silver bejewelled crucifix while visiting and greeting those at St. Peter's Square. This picture later blew up on the internet, adding up to millions of views. Many still wonder how real this photo actually is.
It was later discovered that this photo was not real and, in fact, was AI generated. Even famous figures were fooled by this picture, including Chrissy Teigen. This new and upcoming software is available to anyone that wants to produce realist images using nothing but a text prompt. While this picture is not real, Pope Francis will still be riding the pope mobile in his usual style.