NHL Partners With Fanatics As Official Uniform Supplier
On Tuesday, the NHL announced their new jersey or "sweater" partnership deal with Fanatics as the league's new official uniform supplier. This news outraged hockey fans obsessed with minor details of their respective teams' threads, as Fanatics is infamous for producing low quality products.
Adidas announced back in the summer of 2022 that they would not renew their contract to be the NHL's official uniform supplier. This left many fans wondering who would supply uniforms for the NHL going forward. Major brands like Adidas and Reebok were out of the picture as they have already supplied uniforms for the league and were done with their contracts. Under Amour was another brand ruled out for their dying popularity and lacking presence in the hockey world. This led many fans to believe that Nike, the official supplier for the NBA, MLB, and NFL, would take the opportunity to grow their presence in the hockey scene.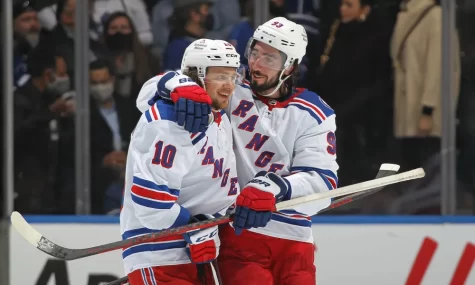 However, the NHL threw a curveball at hockey fans after signing a 10-year deal with Fanatics starting in the 2024-25 season. The exact numbers, money-wise, are still unknown, but many speculate the contract was huge, bigger than the existing 70 million dollar annual contract with Adidas.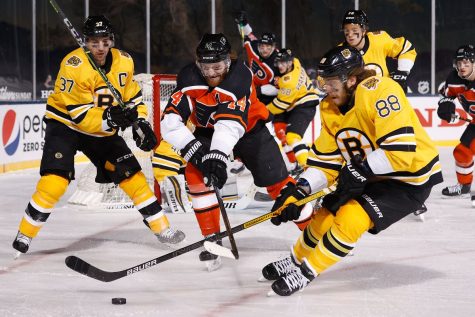 This news outraged fans of hockey around the world. NHL sweaters have been largely unchanged since the inception of the league with its original six teams. This has lead many fans to feel attached to their team's sweater, as an identity, making every minute detail count, including exact waist stripes, stitches, and trim, down to the thread.
What makes hockey fans nervous is that this tradition is in now in question, along with new trends like the growing reverse retro line. Fanatics has little experience in the professional sports world, only producing replicas for a few major leagues. These replicas are notorious for low quality, and a high price, usually only 20 dollars less than official gear. Many jersey collectors in the sports world buy their jerseys for the official patch, high quality, and the common Nike logo. However, with fanatics using cheap materials that happen fall apart after a few wears, fans are worried about the quality, tradition, and already high price of hockey sweaters.
Although fans are uncertain about the new official uniform supplier, Fanatics truly has nothing to lose, with expectation already being set low. Fanatics has until 2024 to improve their quality and reputation, and capitalize on this opportunity.