Lacrosse: 2023 Preview
The winter season is finally coming to an end, putting the spring sports into action. Following the 2022 season, Holy Family lacrosse only graduated four seniors. Two attackmen and two defensemen. 
This team has been full of young talent with only having another four seniors in the 2023 season. And only two of them are returning players. 
This leaves most of the team made up by a beefy junior class and a good sized freshman class. 
Taking a look at the Tigers schedule, they are set up for a successful season. They've seen 10 of these 15 teams last season, only winning five of those. However three of those losses should've resulted in the Tigers victory.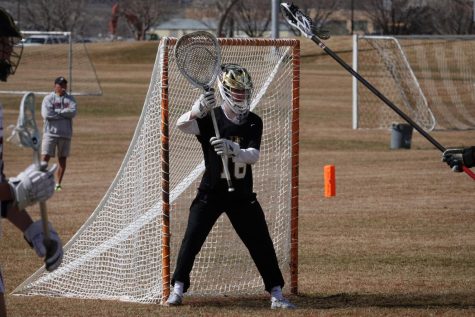 The Tigers are taking a spring break trip to Grand Junction where they will face Telluride and Montrose, two teams they haven't seen before. These are two games that can start out as two quick victories for the Tigers, if they come to play. Looking at the rest of their schedule, these games can really go either way for the Tigers but with the potential of only having two losses on their record. 
Going 5-10 last season and being a first round playoff exit the Tigers are hungry for more. Holy Family lacrosse has a fairly new coaching staff as well. 
Coach Lee Williams was first brought to the program in the 2021 season, but last season was his first official year as the head coach. He was hired in hopes to turn the lacrosse program around, and that is what he is determined to do. 
Taking a look at the roster, like stated before, this roster has a young lineup. However these young guys are taking on the role of upperclassmen this season and there are high hopes for the season to come. There are some key players to look out for this season. 
The first guy to take a look at is the Tigers goalie, Brendan Staff. Staff is a junior and has seen great time in the cage since his freshman year. He became a full time starter last season after a senior goal ended the season early with an injury. Staff stepped up and took leadership on the field when the time came and went on to earn 2nd Team All Conference as a sophomore. Staff is going to play a key role on this team and is one to look for in the cage this season. 
Junior Landon Peters, is another big player to keep an eye on this season. Peters showed his talent as a freshman and found himself in the starting midfield line. He has been one of the team's top scorers the past two years and has shown his leadership on the offense. Landon is a dual threat player and will succeed at any position he is at. With the loss of two senior attackmen, Peters might find himself rotating through the attack line and still running with the midfield line.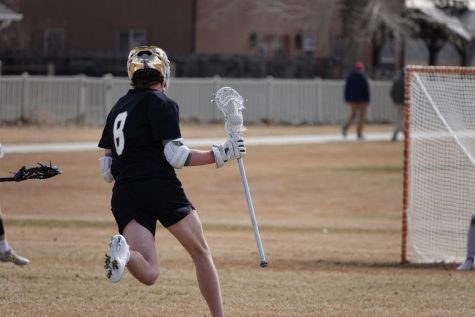 Senior Luke Mills will be a big threat this season on defense. Luke is one of two returning seniors and has been with the program all four years. He plays pole on defense and also can run it at long stick midfield. Luke was a key defenseman for the Tigers last year as well, especially because of his ability to be able to take the ball from coast to coast and put in a goal. Luke is going to be a player you will see all over the field this season and help the Tigers to a winning season.
The lacrosse team also has a great number of freshmen this season. This freshman class makes up about half of the team, along with the junior class. Many of these freshmen are first year players but have given the lacrosse program the biggest team it has had in history. These freshmen are not to be looked at as useless and just another body. Many of these guys will find themselves on the field in crucial times. Especially starting attackman, Browen Wills. This young class is another factor of why the Holy Family lacrosse team could be a great threat.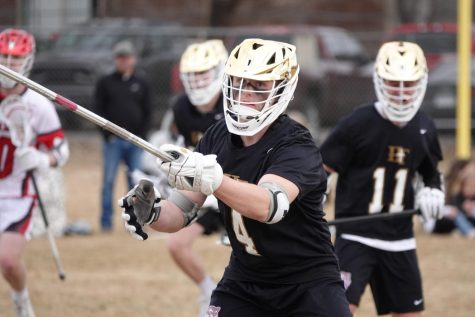 This season Holy Family Lacrosse has a good chance to do some damage especially being a team that will be overlooked by many opponents. The mindset of these players have changed drastically compared to last season and they have a great head coach that refuses to lose. This program will be fun to watch this season.