Ohio is officially Toxic
On February 3, 2023 a train derailed in East Palestine, Ohio, about 40 miles northwest of Pittsburgh.
On February 6th, officials had authorized a "controlled release" of the hazardous chemicals aboard the train by burning them off in order to avoid an explosion. Governor Mike DeWine was faced with making the decision on whether to do the burn-off two days after the train derailed.
"It was not an option between [controlled] release or no release," Tierney, DeWines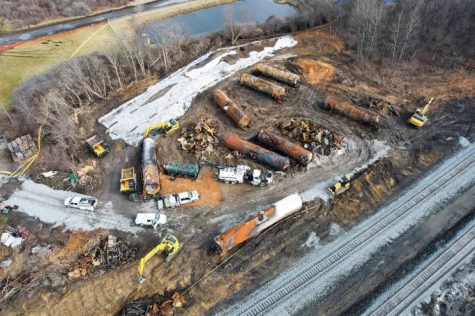 spokesperson, said. "It was an option between controlled release or an uncontrolled explosion with shrapnel."
The temperature in one car had climbed rapidly and officials had approximately 15 degrees to make a decision before an explosion. The release was considered a success but soon after people began to question the burnoff and whether it was done for safety reasons or to quickly clear tracks and resume trail operations. 
A temperature inversion has prevented the pollutants from dispersing upward into the atmosphere. Because of this, a huge black cloud of smoke had stretched horizontally, expanding the area of the toxic cloud.
Now, Eastern Ohio and Western Pennsylvania are filing a lawsuit against the trains operator, Norfolk Southern Railways, for alleging negligence. On top of that, the Environmental Protection Agency had taken control of the response to the situation, pledging to require Norfolk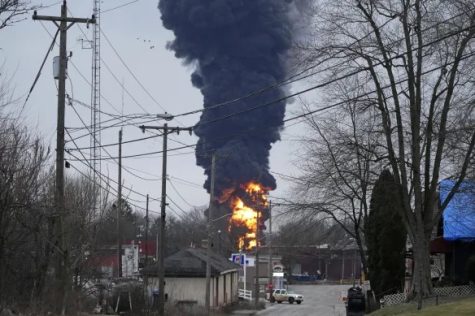 Southern to clean up the contamination.
After the incident, officials repeatedly told residents that the air quality remains safe but authorities advised residents to drink bottled water out of caution. 
Many residents are skeptical of the controlled release and whether it was the best way to proceed with the situation. They are now fearful as the trains were carrying vinyl chloride, which is a human carcinogen, and can be deadly if inhaled. However, DeWine still stands by his decisions to pursue the burn-off.