The Kelce Bowl
The 57th Super Bowl was not only the Chiefs vs. the Eagles, but a battle of the Kelce Brothers. They went down in history being the first brothers to ever face off at the Super Bowl. Travis and Jason Kelce are brothers from North Carolina that both have an extraordinary talent for football. While this is the first time they have been at the Super Bowl together, the brothers have both already won once before, Jason in 2018 with the Eagles and Travis in 2020 with the Chiefs.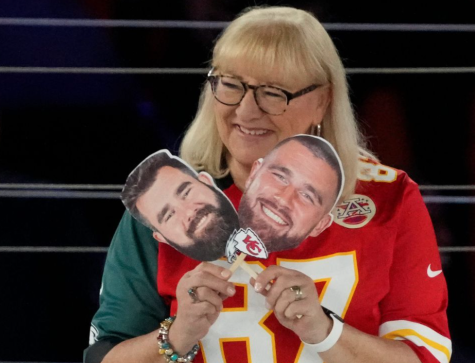 The Chiefs and the Eagles both had very fulfilling seasons, but the Chiefs beat the Eagles 38-35. After the game, we saw Jason Kelce getting emotional with his mom, Donna, about how happy his was for his little brother. They shared a heartwarming moment, Jason saying, "lets go celebrate with Trav". In this moment we saw just how much Justin loves his brother, because even after a devastating loss, all he wanted to do was find Travis to tell his how proud he was.
Cameras later saw a post game conversation with the brothers. Both of them having tears in their eyes, you can hear both brothers say I love you to one another. In a later interview, Travis talks about how strange it is for him to win against his
brother. He says, "You joke around all the time you want to beat your brother in the biggest stage ever, but it's a weird feeling." Travis goes on to say that he loves his brother and is so proud of the season he played.
Along with their football careers, the Kelces also have a podcast where they talk about everything from family to football. During their postgame episode, they talked about how much they love their mom for the support she has given them. They started to tear up when talking about how much the Super Bowl meant to their family and how it was something they were grateful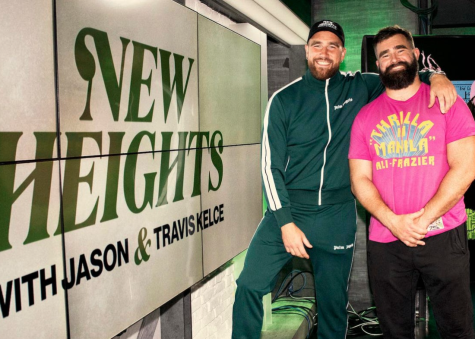 that they were able to share together. Jason says, "The moment I saw mom is when I got really emotional, because man, it was so awesome". This episode showed us that their brotherly bond is as strong as ever and that they wouldn't let competition get in the way of their relationship.