Fat Man Review: Deli Showdown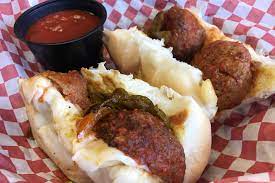 Fat Man review is back and I am personally very, very, very excited for this review as I have been saving it since the beginning of the year. And this month's Fat Man Review will probably tear the faculty here at Holy Family as both of these restaurants are deeply connected with people here at the school as well as being staples in the North Denver Italian Deli market for decades.
Both of these Deli's are known for not only their delicious sandwiches but also their fresh homemade deserts, as well as being local Italian grocery's to make at home such as fresh dough, meat, or cheese.
So in order to take this into consideration, I will be adding two categories for this week, deserts and grocery selection. So that will mean our categories for this week will be food, deserts, location, price, grocery's, and vibe.
First we will be going over Vinnola's which I must say I am very familiar with. It is run by the Pergolas, who have been very close with my family for years. It is now ran By JoJo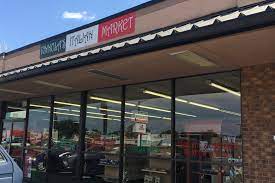 Pergola who bought it from his father back in 2017, keeping in the family.
Vinnola's is located in Wheat Ridge in North Denver, just off of Wadsworth. This is where a majority of my dads side of the family is from, so naturally I have many fond memories of the area.
Another bonus of Vinnola's it is in a place where my family is well connected and that you will always run into someone that knew your family in one way or another. This time I ran into a very nice man, Pat Mariano who went to school with my late great uncle Ricky, bought a hot tub from my uncle, and who's daughters knows my mother and father well. The drawback of this location is that it is quite a ways away and is a pain to get to from even my house which is also in North Denver.
Vinnola's best sellers are their desert cannolis, sausage sandwiches and their easy make lasagna. Vinnola's deli section is, in my opinion best shown in their house made take home courses. Like their lasagna, ravioli, pasta and pizza which is a life saver for idiots like me who love food but don't know how to make it.
Now onto the second location on this week of Fat Man Review, Valente's Italian Deli and Bakery located off of 72nd and Meade. This place is ran by my cousins. So basically the same bonus applies from Vinnola's to Valentes as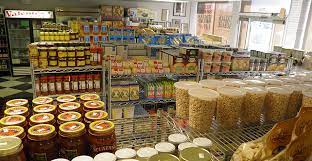 it always seems like you run into a familiar face at this place. But what gives Valente's a distinct edge is their vast, and I mean vast, variety of any Italian food item you can ask for. Capicola by the pound? Yes. An entire wheel of Mozzarella? Yeah. Valente's sausage by the pound? No, just kidding yes.
Now onto the direct comparison. Our first category that we will compare is that of the location.
Vinnolas is located in downtown Wheat Ridge, just off of Wadsworth, which is a pain to drive to for majority of people located in Broomfield. It does have a nice surrounding area that is constantly being updated, but with these constant updates comes construction. And I mean a lot, which tends to cause traffic but the area is still on the up and up.
Next we have Valentes which is located just off of  Highway 287 in Westminister,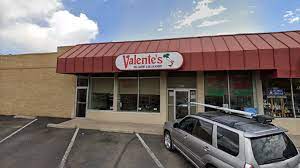 which is in the aging part of town. But although the surrounding area is aging, it still gets a plus for being a closer drive than that of Vinnola's
For the second category we will be going over the vibe of each place. Both have their own distinct deli vibe. But one gives off more of a family vibe than the other although both are family, I will have to give this category to Vinnola's. Also Vinnola's has way better lighting and lighting is a huge part of the vibe.
For the third category we will be going over price. Vinnola's food is a bit more expensive than Valente's, although you do get more bang for your buck. In Valente's you pay a fair price for a sausage cannoli, which is a bit smaller than a calzone and is enough to fill you up. But with Vinnola's you get a side of salad or chips along with your meal which the meals are great portions, coming from an avid fat man and the biggest critic of portions. So for both giving decent prices for what you get then I will give this category a tie.
Next up on our categories we will be going over the grocery/deli section at each place. Now for this category I will be going with Valentes as they have a huge variety of authentic Italian grocery's. Expanding a huge variety of anything you could possibly need, and in big enough packaging where you dont have to come back everyday.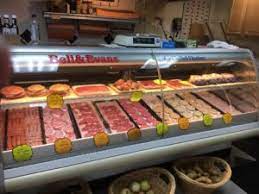 Now Vinnola's has good selections but it does not come close to that of Valente's. But a bonus for Vinnola's is their ready to eat dinner options like their lasagna, spaghetti, and raviolis. But even with the ready to eat selection of Vinnola's you just cannot beat the selection that Valente's offers, and for that Valente's will get this point.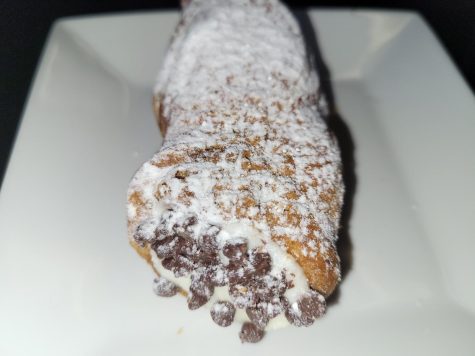 Now for our next category will be that of deserts. Both have great desert cannoli's and they each are different from one another. Valentes is more of the traditional with the bloop of jelly at each end, where as Vinnolas forgoes the jelly instead goes with chocolate chips at the end. But these aren't the only deserts that both offer and if we are going off of selection, then it is without a doubt Vinnola's.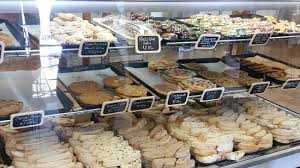 Vinnola's has any desert you could possibly want. With at least 10 different variations of such items like the Cannoli, cream puff and panettone all made in house and who could forget the variety of sorbet.
With all of these options Vinnola's takes this category with a landslide.
Now for the final category, and in my opinion the most important, we have food. And this is a very difficult decision as both have wonderful options that I personally can eat forever.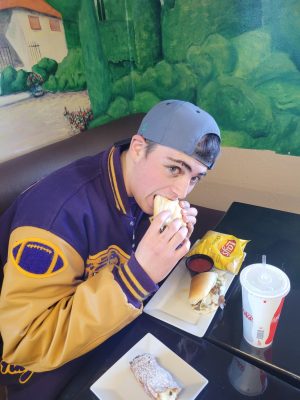 But this one cant end in a tie, so I will be giving this last category to Vinnola's because their sausage sandwhich and Italian Roast Beef is better than any other food that I could have. Trust me if you want some food that will blow your mind both will work but Vinnola's Italian Roast Beef is a gift from God.
So that brings the final score of 2 to 3 and Vinnola's the victor in my opinion. Now even though Vinnola's won Valentes is still a great place that is definitely worth the drive even if its out of your way. I have to say, that Vinnola's has a way better restaurant side as there are places to sit, beautiful decorations, clean, and great food with great service. But Valente's is a better deli as they provide a much wider selection for grocery's.