Lebron Passes Nash for Assists and Kareem in Points
Lebron James is know for his ability to put his name in the record books. One of the all time greats Lebron James has been steadily climbing the ranks in the all time scoring record as of Tuesday night, he is the all-time leading scorer in league history. In front of a huge crowd in Los Angeles, he pass former Lakers great Kareen Abdul Jabbar for the top spot.
This was a moment in history that will forever be remembered because many thought the record seemed unbeatable and impossible. The narrative throughout his career was he isn't a score first player and not a talented shooter.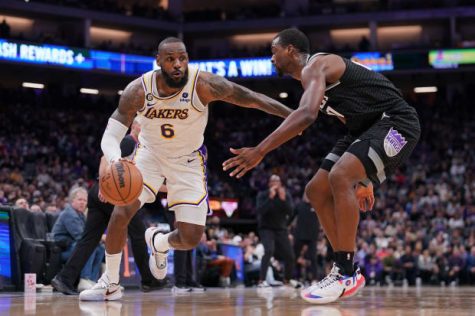 This is not what this article is about though, because as prominent of a scorer he is he can also pass the ball at an unbelievable level.
He a couple days ago passed Steve Nash as the 4th all time assist record. Which now puts him behind only Chris Paul, Jason Kidd and John Stockton. He is sometimes under looked as a playmaker due to his ability to affect the game in so many different ways. He is 6'9 with an incredible handle and a defensive stopper as well as a electric shot blocker still at the age of 38.
Playmaking has been looked past for Lebron but once you reflect on his career he averaged 7 assists a game throughout his career. Due to his longevity it has earned himself a spot in the history books as he continues to climb.
In James best year he averages 10.2 assists and averaged a
double double. His ability to get his teammates involved was a skill sometimes a skill professionals see as a weakness as he makes the right play not the one always involving him causing his to be identified as player without the "killer mindset."
These two statistical categories show how truly great LeBron's rain has been over the NBA and how he is able to control every facet of the game as well as dominate it.
The Conversation of Jordan as the Goat has changed, no matter who you think is the GOAT LeBron's record breaking ability needs to be put into account in the race.