Weather Gone Wild
All across the U.S., many are being evacuated or are closed up in their homes. Winter Storm Kassandra is headed from Midwest and spreading into the Northeast to bringing several inches of heavy, wet snow causing quite a few cities to lose power. Along with winter storms come reckless tornadoes in the south. Most parts of Texas should expect to see strong straight-line winds, heavy rain, and possible dangerous nighttime tornadoes.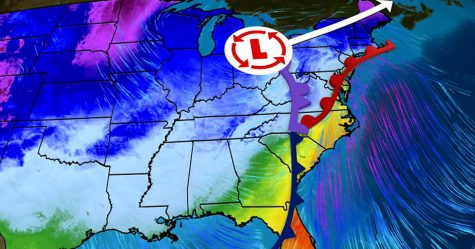 Houston weather officials will survey southeast Texas for storm damage. Deer Park, Texas has been advised to evacuate to safer locations. St. Hyacinth Catholic Church in Deer Park has suffered monumental damages by strong winds.
Now, over 40 million people from Texas to West Virginia are under weather alerts. Sleets of ice are lining over 15 states, along with bitter cold winds. Wind chills as low as 45 degrees below are expected to be seen, thus causing frostbite to occur in less than 10 minuets. Throughout the Oklahoma City area, snowfall and icing is expected to reach an inch and two tenths of ice. Many are advised to stay indoors.
As the weather worsens, all are advised to stay off the roads. In Carbon County, Wyoming, a multiple vehicle crash occurred on I-80 involving at least 1 known fatality and many injured. While the cause of the collision is unknown, excessive wind with blowing snow caused low visibility. Many areas along I-80 saw anywhere between 1 to 5 inches of snow, with some areas seeing even higher amounts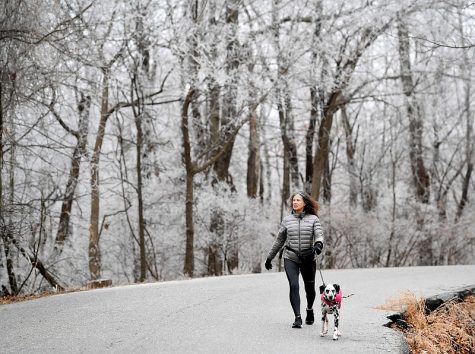 of snow.
By Friday, the sun should make an appearance and temperatures should get back up to the low 60s. However, in Grand Forks, North Dakota, temperatures are consistent in the single didgets and negative temperatures. Temperatures for Broomfield are expected to see higher temperatures (mid 20s) in the middle of the week and single didgets towards the end of this week. Make sure to prepare for the weather ahead and always keep an extra pair of warm gloves/hat/jacket etc. in your car!e