Evolution of Lauri Markkanen
Lauri Markkanen is a 6'11 small forward from Finland who is tearing the NBA up in his 6th year after a slow start to his career.
The Finland Native went to college at the University of Arizona where it looked like he had the tools to be a promising talent.
He can shoot the long ball as well as attack from the interior, therefore was intriguing to many NBA General Managers.
Markkanen was drafted by the Chicago Bulls in the 2017-2018 season in the NBA lottery. In his first season he put up 15 points and 7 rebounds which is certainly solid for an up and coming ro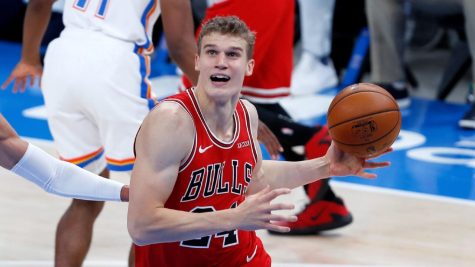 okie. The issues began when in his next 3 seasons in Chicago his stats declined and many believed he had hit his max potential.
The idea around Lauri is that he is a foreign project who in the future could be a superstar. The Bulls believe slowly faded and they began to look for bigger and brighter things as they traded him to the Cleveland Cavaliers in exchange for Derrick Jones Jr.
Then, after another mediocre year for Markkanen in a Cav's Jersey he began to seen as an average role player in the NBA who is consistently okay.
Going into this year it all changed as he was traded to the Utah Jazz as a part of a package for Donovan Mitchell. The Jazz were starting a rebuild and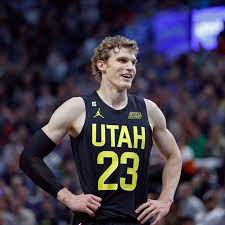 the Cavs were buying in. The Jazz, who many believed would be in contention for the 1st overall draft pick came out guns blazing behind the one and only Lauri Markkanen. They have slowed down and are now the 10 seed right in the play in spot Lauri has become a possible all star. This season he was the first player to make 70 threes paired with 70 dunks. He is averaging a wowing 25 points and 9 assists for the surprising Jazz.
Who knows what is instore for Laurin but he has had an impressive year finally showing the world why he deserved to be a top pick.