Mac McClung Declares For The Dunk Contest
McClung Makes History As First G-Leaguer To Compete In the Dunk Contest
The Slam-Dunk Contest takes place during the NBA's All-Star Weekend from February 17th to the 19th and showcases the league's most athletic players and most skilled dunkers. However, this year, Mac McClung, who is currently not rostered on any NBA team, declared for the contest.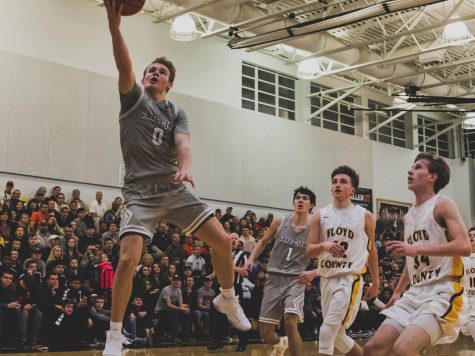 McClung rose to fame starting in his early days at Gate City High School when his dunk compilation titled, "Best White Dunker EVER?!" went viral. The kid from small town Gate City Virginia, home to just 2,000 residents, put up a career high 47 points at the Arby's Classic Championship, breaking Allen Iverson's Virginia single season scoring record, and also stole the show in the Ballislife All-American Game's dunk contest. The 6'2, 185lb guard then committed to Georgetown where he continued to add to his monstrous dunk compilation. He then transferred to Texas Tech his junior year, in attempts to raise his draft stock. Over his college career, McClung averaged 15.5 ppg and threw down countless highlight reel dunks.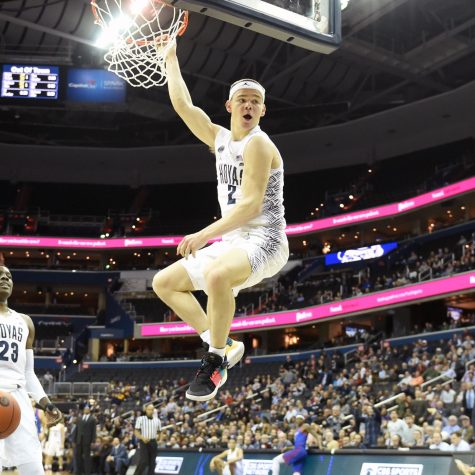 However, McClung went undrafted in the 2021 NBA draft and signed with the South Bay Lakers, the Los Angeles Lakers' G-League affiliate. He played well enough and earned a 10 day NBA contract with the Chicago Bulls where he played in just one game and scored two points.
He was later sent back down to the G-League with the Windy City Bulls, then later returned to the South Bay Lakers where he earned the G-League Rookie of the Year award for the 2021-22 season. He received a two-way contract with the Los Angeles Lakers and got to play in just one blowout game against the Nuggets, where he scored six points and threw down a highlight reel dunk in the final seconds of the last game of the season.
McClung then joined the Warriors Summer League team and continued to impress. However, he did not make an NBA roster and instead signed with the Delaware Blue Coats, the 76ers G-League affiliate where he is currently averaging 17.6 ppg an 4.4 apg in the 2022-23 season.
His play in the G-League, especially his dunking, impressed many leading him to receive and accept an invitation to participate in the dunk contest. Fans of McClung are eagerly waiting for his performance and cannot wait to see the return of dunking king. One can only hope his performance in the dunk contest earns him a full NBA contract.