California is in Deep Waters
On December 31, 2022, record levels of rain began to fall affecting parts of Southern California, Central Coast, Northern California and Nevada. As California is streaming with rivers throughout, the extended periods of heavy rainfall are causing the state to flood.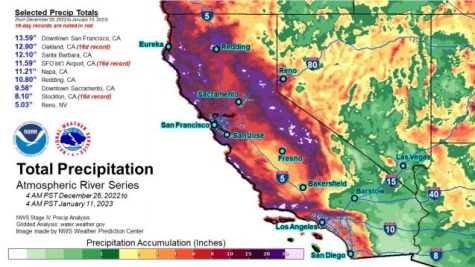 The floods have caused devastation throughout the state of California as floodplains have been inundated and roads have been closed. The flooding has also resulted in approximately $400 million property damage, 50,000 evacuations, and at least 19 fatalities so far.
Due to the amount of fatalities, this has become the deadliest meteorological event of 2023.
On January 4, 2023, the storms caused Governor Gavin Newsom to declare a state of emergency. Five days later, President Joe Biden had declared a state of emergency in 17 California counties and still more counties are being looked at to declare a state of emergency.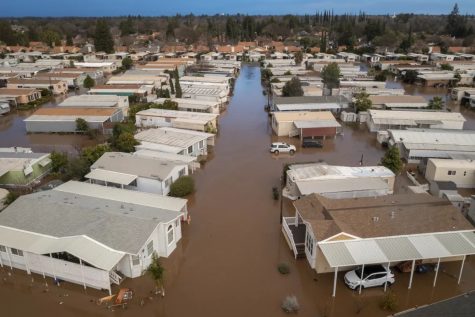 It is thought that the cause of the floods is an example of how climate change is increasing extreme changes in weather, especially cycles of precipitation and drought. Now it is said that there is a chance the Monterey Peninsula could soon be living as an island as the flood threatens to cut them off from the rest of California.
"If anyone was here in 1995, you know that during a large flooding event, the Monterey Peninsula became an island – people were either stuck on one side or the other," Monterey County Sheriff Tina Nieto warned Wednesday evening. "And we anticipate that we're going to go into a similar situation, but not as bad. Some of the roadways are going to be closed, and you could be stuck on one side or the other."
Though there is a lot of devastation, there is also some good. The nearly relentless rainfall has lifted much of California out of its "extreme drought" conditions but unfortunately there are still more storms on the way.