NBA Performances This Week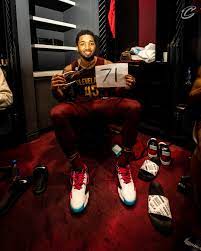 This week in the NBA between December 28 – January 4th there has been 5 ridiculous performances by superstars in the NBA. All six games are explosives visuals of high level NBA skill.
The top game was by the up and coming star Luka Doncic of the Dallas Mavericks, who
has become the face of the NBA. He is the leading scorer in the league at the age of 23. His big game was against the Knicks where he exploded for 60 points, 21 rebounds and 10 assists was something to behold.
Then the Lakers' LeBron James on his 38th birthday, Dec. 30, scored 47 points, had 10 rebounds and 9 assists. The significances of these games by James is it shows his ability to perform at such an old age.
Third, was Golden State's Klay Thompson. Though, the last few years he has been struggling with ACL injuries, but had one of his best games of the season against Portland, with a 55 point game – including 10 three-pointers. It was a night they Warriors needed him, because All-Star guard Steph Curry was out of the lineup.
Milwaukee's Giannis Antetokoumpo also had an amazing career high 55 point performance. It spoke volumes of his unbelievable dominance, which was on full display on the offensive end of the court. Giannis is viewed by many as the best player in the NBA, as he is unstoppable going downhill and has the ability to take over games efficiently.
Last but definitely not least was Cleveland's Donovan Mitchell, who went off for 71 points and 11 assists. There is only seven players in NBA history to score 70 points which puts Mitchell in great company along with all time greats. Donovan scored every point in overtime and put on a scoring clinic.
This week has been full of ridiculous games for individuals. Is this good for basketball though? What direction is the NBA going in?