Fat Man Review: Texas Going 'down unda'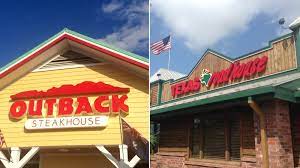 We are back with Fat Man Review and to start off the year we will be going over two franchise steakhouses, Texas Roadhouse and Outback Steakhouse. This idea is credited to one of our very own staff writers Matilda Warner.
This one will probably be the easiest review that I will go over, as both of these steakhouses are personally my favorite places to go out and eat. But one is just so far above every other place to eat that its not much of a competition.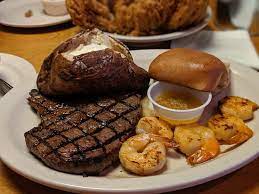 Starting with Texas Roadhouse which was originally founded in Indiana in 1993, they quickly spread throughout America and within Colorado alone there are almost 15 locations.
Texas Roadhouse's menu is based on well the menu of a stereotypical Texas steakhouse on the side of the road. Texas Roadhouse is best known for probably having the best dinner rolls of all chain restaurants. Their menu is also headed up by some of the best meat options of all time. Whether it be the 32 oz. Porterhouse or the various roadkill options or even the 6 oz. sirloin. Each one is sure to leave you with a very satisfying meal.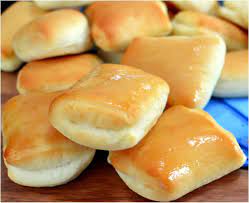 For the next franchise steak house we will travel down under to the place that has pillow sized spiders and venomous snakes that can kill you just by looking at you, Outback Steakhouse. The Outback refers to the greatly less settled interior of Australia also known as the Bush. This Australian themed restaurant is well known for their grilled steaks, unique chicken, seafood, and their signature dish the Blooming Onion. Their Blooming Onion is their best chance in this contest.
So for the final verdict on which of these two is the best chain steakhouse. It was no competition when I say that Texas Roadhouse is the best. It has nothing against Outback. Just in this case I am a seasoned Texas Roadhouse vet with a Texas Roadhouse roll challenge of 36 in one sitting. Along with their beautifully crafted steaks, amazing appetizers, and great drinks, this weeks winner is Texas Roadhouse.