Last Chance U Hoops:Where Are They Now?
Over two seasons at East Los Angeles College, coach John Mosley has recruited and seen some top talent come and go through his JUCO program. Here's where the stars of the two seasons are now. (Stats courtesy of ESPN and respective program's website)
Bryan Penn-Johnson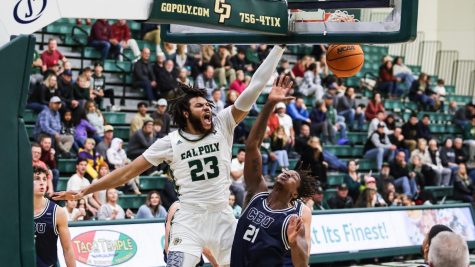 Bryan Penn-Johnson, one of the best players to ever come through ELAC, had his share of struggle in the 2021-22 JUCO season, but was able to turn it around and is currently playing at Division 1 basketball at Cal Poly. The paint beast standing at 7'1 235 pounds is getting some solid playing time at just over 10 minutes per game as a junior. He is making an impact for the Mustangs averaging 3.5 points per game, just under 2 rebounds, and .5 blocks per game. Penn-Johnson is on to his 3rd Division 1 school after transferring from Washington and LSU.
Joshua Phillips
Another dominant member of the 2021-22 ELAC Huskies, Joshua Phillips is now at Division 1 Grambling State, an HBCU that has picked up some serious wins this season. The 6'9 240 pound junior has seen the court in about half of his games so far, averaging 7.5 minutes per game after dealing with injury. Phillips emerged for the ELAC Huskies after Penn-Johnson got benched and expressed how he dealt with autism.
Dezmond Washington
Dezmond Washington was the only returning player from the 2019-20 squad, and broke out in his second season at ELAC. Washington is now a junior playing Division 2 basketball at University of Minnesota-Crookston where he is getting lots of playing time, starting as a junior. The 6'6 small forward averages 25 minutes per game, 10 points per game, and 5.4 rebounds per game.
KJ Allen
KJ Allen, arguably the best prospect to ever come through ELAC, was a member of the 2019-20 squad, where his performance earned him a spot on USC. However in the 2021-22 season, Allen was averaging just 7 minutes per game, and decided to transfer to Texas Tech. This year, on a 10-4 Red Raiders team, the 6'6 junior forward is averaging 13 minutes per game, 3.7 points per game, and 2.9 rebounds per game.

Joe Hampton
Joe Hampton was another star on the 2019-20 season at ELAC. After all the ups and downs of that season, Hampton played for Long Beach State, a Division 1 program in the Big West. He averaged 10.3 points per game his junior year followed by 9.1 points per game his senior year after a wrist injury in the 2021-22 season. Hampton graduated from Long Beach State in 2022 and is now playing professionally in Columbia.
Mark Boland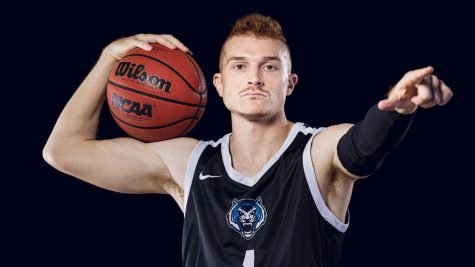 Mark Boland, made internet famous by the iconic "We Rocking With Mark Speech" by coach Mosley, went to Lincoln Univeristy Missouri, a Division 2 HBCU. After a redshirt junior year, the guard put up some good numbers his actual junior year with 13 minutes per game, 5 points per game, and 2 rebounds per game. However, Boland is not currently rostered on any team.
Shemar Murrow/Demetrius "DC" Calip
Shemar Murrow and DC were two stars of the 2021-22 season and did not find the same success as their former teammates in the search for moving to another school and find themselves back for a second year with the ELAC Huskies. DC sees the court for around 10 minutes per game where he puts up 5 points per game. No stats can be found for Shemar Murrow and he is still working on his GED according to Ready Steady Cut. Murrow appears to still be playing via his instagram.