Prime to Colorado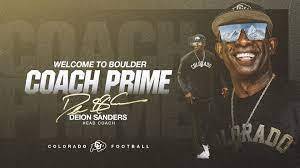 The 1-11 Colorado Buffs decided to already make some offseason changes. Coach Deion Sanders has taken the job to be the head coach of the Colorado Buffs. 
Coach Prime was officially in the job last Sunday, December 4th. And he made his message to the people in his press conference. 
He told all the fans, parents, and former players that he came here to win and that he is getting one of the best coaching staffs and has already started their recruiting process. 
This is the good news that Colorado fans wanted to hear. After going through a rough one win season the Buffs could use all they can get. 
Many people are happy to see Coach Deion Sanders come to Colorado especially with his background. With a great NFL career and coming from Jackson State University that had a 27-10 record and his past coaching jobs all ending in a winning season.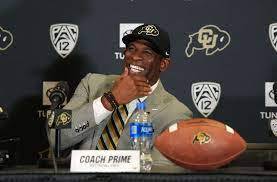 However on Sunday Coach Prime said a few words to the current CU players that really made his point clear. 
He explained that this program was such a mess and let down the school, fans, and their own parents. He made it clear he was going to change that.
"So I want y'all to get ready to go ahead and jump in the portal and do whatever you're gonna get because if more of you jump in, the more room you make," Coach Prime addressed to the CU players. 
Sanders made it clear that he wanted this team to be good and losing wasn't going to be a norm. Telling most of the players that they need to enter the transfer portal just to make room for the good players he wants to bring into the program. 
He also said he is "bringing luggage with him" to Colorado. This is his son who will be expected to be the starting quarterback for the Buffs next season. 
This new addition to Colorado football is going to be fun to watch. With this big of a name being in the Colorado Program, Sanders will attract a lot of good players to this team. It's hard to say whether or not these new changes and coaching style will bring good or bad to this program, but it will be fun for sure.