Thanksgiving Around the World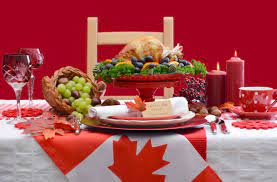 Although Thanksgiving is regarded as an American holiday, many countries around the world have a holiday dedicated to gratitude.
Surprisingly enough, Canada's first Thanksgiving celebration occurred before the United States did. In 1578, a celebration was held to commemorate Martin Frobisher and his fleet's safe return. Loyalists who moved to Canada during the Revolutionary War introduced many American customs (such as eating turkey on the holiday) to Canadians. Canada's parliament officially established a national Thanksgiving day, the second Monday in October. The holiday is celebrated extremely similar to how Americans celebrate, with lots of football and eating turkey.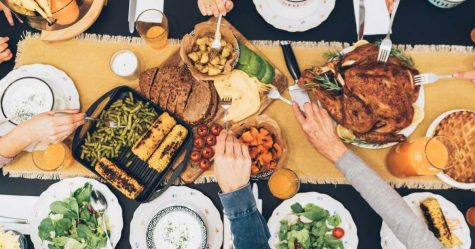 In Germany, they celebrate Erntedankfest, or the harvest festival of thanks. The religious holiday takes place on the first Sunday of October. During this holiday, celebrators carry a harvest crown of grains, flowers, and fruit to a church in a procession, and feast on fattened chickens or roosters.
In Liberia, National Thanksgiving Day is celebrated on the first Thursday of November. It is a predominantly Christian holiday as Churches will auction off baskets filled with local fruit. A Thanksgiving table in Liberia will have spicy roast chickens and mashed cassava. Live music and dancing are a fundamental part of the holiday.
In Japan, Labor Thanksgiving Day is celebrated on November 23. During this celebration, Japanese recognize the rights of their workers. Feasting is not a big part of the holiday, rather labor organizations will hold events where citizens are encouraged to take a role in their society and celebrate principles of hard work. Children will often write letters of appreciation to local municipalities such as firefighters, police officers, and hospital workers.
Norfolk Island, a remote island in the Pacific Island celebrates Thanksgiving on the last Wednesday of November. During this holiday, locals will bring fruits, vegetables, and cornstalk to decorate the churches and sing American hymns.