Swim: What's Soon to Come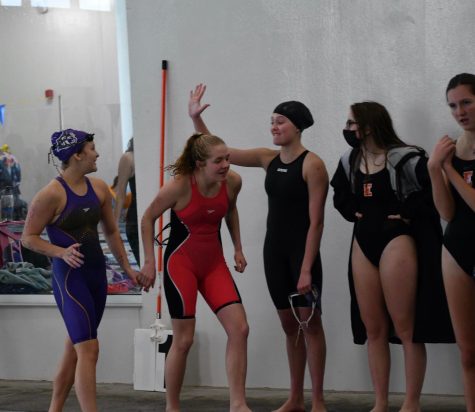 Once again, it's time for high school swimming! As swim season approaches, the girls Holy Family Tiger's swim team prepares for an exciting upcoming season.
Three years ago, our team got 14th in girls 3A swim, however, last year, our girl's team placed fourth at State. MK Cavanaugh and Kathryne Johnson had performed exceedingly well in the diving, which helped us in the long run. We also had incredible races swam by none other than Cate Chapman, Abby Philipsen, Liv Zuhoski, Ivy Wood, and many others.
Unfortunately this year, we lost a lot of essential swimmers and divers including Zuhoski, Philipson, and Cavanaugh. However, the season is still looking good as we have gained a lot of freshman swimmers who swim competitively. As far as our freshman team goes, we have a lot of depth.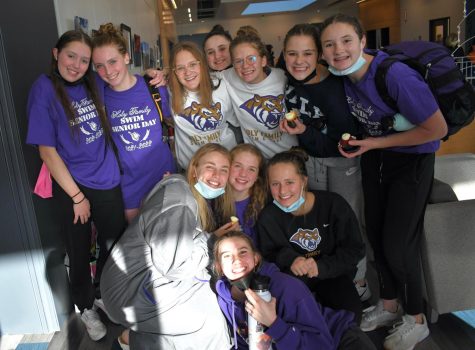 Kailyn Tucker swims competitively for Cudas swim team and her times are on track, if not already state qualifying. Lorelai Frauenfelder's times are far past the 3A state qualifying times and she is only improving. Sophie Gremillion is another swimmer that will be crucial to our team this season. As freshmen, these girls are looking towards a bright four years as swimmers for Holy Family's team. 
We also have a lot of returning swimmers and divers that are essential to both the team as well as our placement at state such as Cate Chapman, Erin Chapman, Ivy Wood, Ashytn Cooney, Abby Moore, Kathryn Johnson, Gabby Brienza, and myself to name a few. I suspect that Cate Chapman will gain a state title this year as she placed 2nd in the 100 Backstroke last year. Last year, our team placed fourth overall at the state meet. All of these girls made state or were incredibly close last year so I suspect we will have a strong team to compete this season.