NFL: Thanksgiving Football
Thanksgiving is arguably one of the best holidays. Amazing food, football all day, and most of all football.
Every year the NFL has 3 games on thanksgiving day and historically these turn out to be great matchups no matter who the teams are.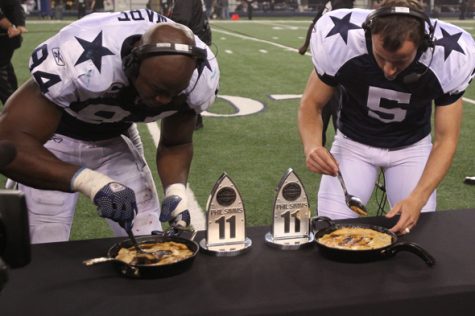 The 2 teams that are guaranteed a Thanksgiving game are always the Cowboys and the Lions. The Lions started this tradition with hosting the Bears on Thanksgiving in 1934. This was the start to what now is the greatest Thanksgiving tradition.
The Cowboys joined the Lions in a holiday game in 1966 hosting the Cleveland Browns. Ever since then the Lions and Cowboys have hosted a Thanksgiving every year to this day.
The Lions all-time Thanksgiving record is 37-43-2. The Cowboy's all time Thanksgiving record is 31-22-1.
This year there is 3 Thanksgiving games:
Bills @ Lions
Giants @ Cowboys
Patriots @ Vikings
As expected the Lions and Cowboys host a Thanksgiving game. The last game is different every year. There is no set 3rd team that is guaranteed a Thanksgiving game.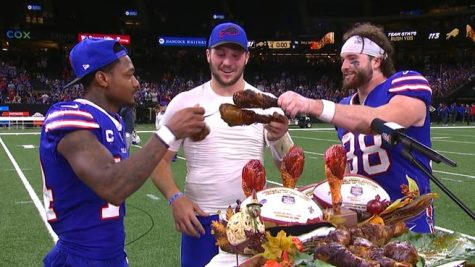 Looking at the first game, the Bills are heavily favored in this matchup. With a 7-3 record and sitting 2nd in the AFC East, Josh Allen will most likely lead his team to a Thanksgiving win.
The Giants and Cowboys game will be a good divisional matchup. The Giants are turning things around this season and now sitting at a winning record at 7-3. The Cowboys are also getting hot with a huge win over the Vikings last week and also sit at 7-3. These teams are battling to take the 2nd spot in the NFC East.
The Patriots and Vikings game should also be a good matchup. The patriots are coming off a big divisional win against the Jets and making themselves a playoff contender. The Vikings came off a crushing loss 40-3 last week against the Cowboys, but had a huge win 2 weeks ago against the Bills. This game can ultimately go either way making a thrilling matchup on Thanksgiving night.
The coolest thing about this tradition is the Thanksgiving dinner to the winning team. Usually after the game a few players stay to eat some Thanksgiving food on the field giving them the full experience of Thanksgiving gameday.