The Finisher is Back
Lauri Markkanen's Comeback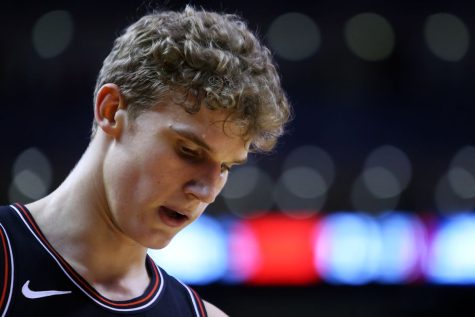 Lauri Markkanen also known as The Finisher, is making one of the better comeback seasons in recent history. The Finisher was originally drafted 7th overall by the Chicago Bulls back in 2018 via the Jimmy Butler trade. As a rookie, the 7 foot stretch four averaged 18.7 points per game and 9 rebounds on an efficient clip for the Bulls. The young prospect showed lots of promise. However, since his rookie season, Markkanen's stats have been steadily decreasing with constant injury struggles as well. In the 2020 season, Markkanen was down to averaging just 13.6 points per game and 5.3 rebounds with his minutes per game at a career low.
The Finisher's 2020 season led him to be sent to Cleveland via a sign and trade. Signs of progress were shown as he was able to avoid more injuries and average 14.8 points per game. This progress was still not enough which caused him to be traded to the Utah Jazz this off season.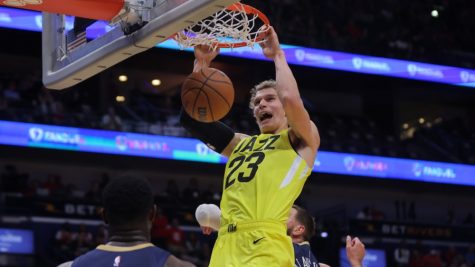 The Jazz came into the season with no clear number 1 option on offense after trading away their two best players. Expectations for the Jazz were low as no star players were on the roster. This left the door wide open for The Finisher to capitalize and explode into averaging 21.7 points per game on 52% field goal percentage along with 8.4 rebounds, 2.4 assists, and almost a block a game, all career highs except rebounds. The Finisher even put up 38 points, a new career high against the Suns, handing them one of their few losses of the year.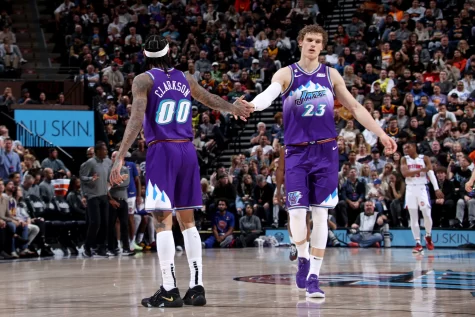 Other than his personal success, The Finisher, when paired up with Jordan Clarkson, has led the team to a top 8 seed in the loaded west with 12 wins, just 2.5 games behind from the top seed. While there is still a lot of basketball left to be played, The Finisher is amidst a great comeback season putting up numerous career highs, leading his team to victory.