CFP: My College Football Seeding Predictions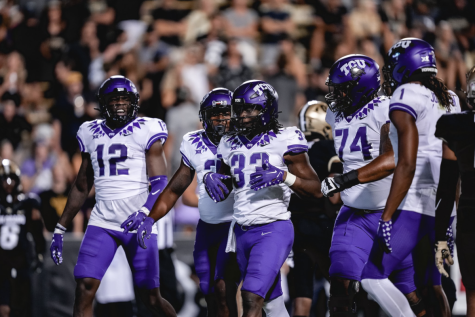 After week 10 in college football, the playoff picture is starting to form. With only the top 4 teams making the playoffs it is hard to determine at this point who is guaranteed a spot.
As of now here's who would make it:
1. Georgia
2. Ohio State
3. Michigan
4. TCU
With Tennessee sitting at number 5, LSU at number 6, and USC at number 7. These are the 7 teams that are most likely going to be battling it out for the top 4 spots. Right now the top 4 teams are all undefeated and all sit at 10-0.
As the end of the season approaches, the last few games are more important than ever. Every team is playing their last few divisional games and coming up upon conference championships. One slip up from one of the top teams could cost them a spot in the playoffs.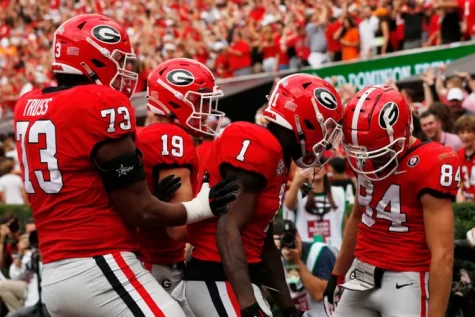 Here's what the remainder of the season should look like:
Georgia has a remainder of 3 games. They take on unranked Kentucky, unranked Georgia Tech, and number 6 ranked LSU for the SEC Championship. Georgia is favored in all 3 of these games and is expected to win out, staying at the number 1 spot.
Ohio State has 2 remaining games left. They will face unranked Maryland and then finish off their season against number 3 ranked Michigan. This game might come down to one of the biggest games in the season because an undefeated team is bound to fall.
Michigan also has 2 remaining games. They will see unranked Illinois and number 2 ranked Ohio State.
TCU has 3 remaining games left. They will face unranked Baylor, unranked Iowa State, and they are expected to play in the Big 12 conference championship.
Tennessee has 2 games left. Taking on unranked South Carolina and unranked Vanderbilt. They are favored to win out these games.
LSU has 3 games left. Seeing unranked UAB, unranked Texas A&M, and playing against the best team in the nation, Georgia, in the SEC championship.
USC has 2 more games left in their season. Number 16 ranked UCLA and number 18 ranked Notre Dame. Being the higher rank they are favored to win out, but these are games that could be easily lost.
Realistically if any of these 7 teams want to make the top 4 and punch their ticket to the college playoffs, there is no other option other than to win out.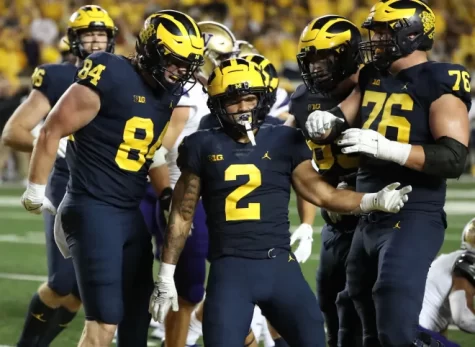 Here is my prediction for how the playoffs will be set:
Georgia will most likely win out the remainder of their games. LSU QB Jayden Daniels and his Tiger team is getting hot but I don't think they have what it takes to knock off the best team in the nation. I believe Georgia will keep their momentum going and be sitting pretty at the number 1 spot in the playoffs.
Taking a look at one of the more important games, Ohio State v. Michigan. Ultimately whoever wins this game will most likely take the number 2 seed in the playoffs. Michigan running back Blake Corum has dominated for the Wolverines' offense this year and I think Ohio State is going to struggle containing this offense. This game can really go either way, but I believe Ohio State will be taken down.
Now the last 2 seeds are all up for grabs. Realistically it will come down to 3 teams battling it out for the last 2 spots. USC is bound to fall to either UCLA or Notre Dame, killing any hope for playoffs. Along with LSU who is most likely going to take another crushing loss to Georgia.
That just leaves Ohio State, TCU, and Tennessee. Although all of these teams deserve a spot in the playoffs, only 2 of them will make it. TCU and Tennessee will most likely win out the remainder of their games. This would leave TCU at an undefeated record and most likely clinch a spot for the playoffs.
Now that leaves Tennessee and Ohio State. If Ohio State loses to Michigan and Tennessee wins out they will both finish at 11-1. When the College Football Playoff (CFP) Committee does its selections a lot goes into consideration. Such as: Strength of schedule, head-to-head game results, results vs. teams in Top 25 rankings, results vs. common opponents, and conference championships.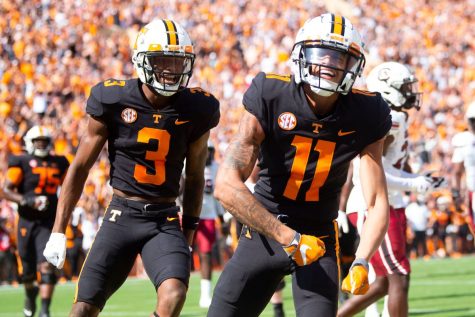 If we look at Tennessee's schedule they sit in the top 5 for hardest schedules in the 2022 season, and Ohio State isn't even in the top 25. Tennessee has 5 ranked wins on the season including Pitt, Florida, LSU, Alabama, and Kentucky. Whereas Ohio State only has 2 including Notre Dame and Penn State.
Tennessee also has the best offense in college football. They have 474 points on the season and are averaging 47.4 points per game. Putting them at the number 1 offense in the league. Ohio State sits at number 6 with 468 total points and averaging 46.8 points per game.
Tennessee having a harder schedule with 5 top 25 wins and having the best offense in the nation should give them a spot in the playoffs.
The CFP Committee makes their selection on December 4th and the college football playoffs will be set. But based off of how the season has played out we should expect:
1. Georgia
2. Michigan
3. TCU
4. Tennessee