2022 FIFA World Cup Preview
32 Teams from around the world will compete for the ultimate prize in soccer.
Group A: Netherlands, Senegal, Ecuador, Qatar (host)
 The winner of Group A will be determined by which country wins the Senegal v. Netherlands game.  The two sides are expected to advance to the knockout round but will need to work through the group before setting their sights on something bigger.  The Netherlands is one of the major European powers that are being seen as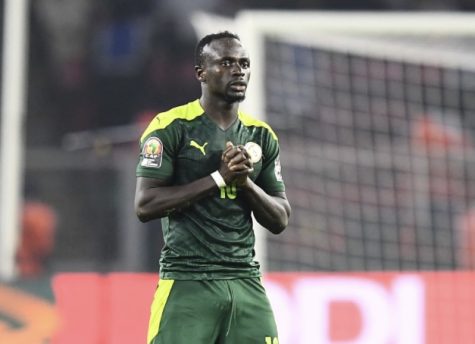 a favorite heading into the tournament, after not appearing in 2018.  Senegal has to cope with the reality that their captain and top attacker, Sadio Mane(pictured), has been ruled out of the tournament due to injury.  The team's physicality and speed might help them get through the group, but without Mane, they will not go far in the tournament.  On the other side of the group is Ecuador, a good team but lacks the offensive firepower needed to make a run.  Qatar, the lowest-ranked team in the tournament, should just be happy to be in the tournament.
Prediction: 1.  Netherlands 2. Senegal 3. Ecuador 4. Qatar
Group B: England, USA, Wales, Iran
Perhaps one of the most intriguing groups in the tournament.  England, still shell-shocked by losing the 2020 EURO final to Italy, will look to rebound by having an impressive World Cup campaign.  Harry Kane, the leading scorer from the 2018 tournament will look to lead the side to a championship to indeed prove that the tournament "Is coming home" for the first time since 1960.  The USA will look to spoil England's chances with a squad filled with young talent, but I'm not sure that the talent will be enough to make a major impact on the tournament.  The group looks like it will go to England, due to the massive advantage of talent and experience.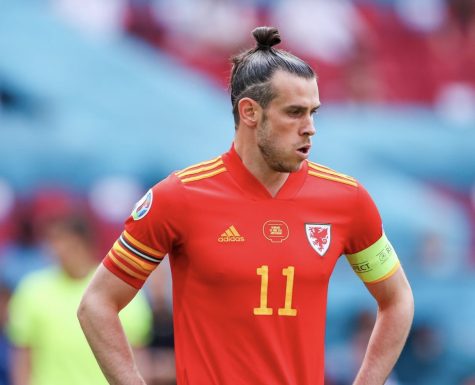 However, the second place will likely be decided by the results that Iran creates.  The Iranian team is by no standard the greatest team in the tournament but they are a tough, scrappy side that will be hellbent on advancing to the knockout round.  They may not have enough to get through but they might be good enough to sabotage another team in the group.  The other team?  Wales, led by Gareth Bale(pictured) will have impressive displays offensively but will fall due to a poor defense and weak midfield.
Prediction: 1. England 2. USA 3. Iran 4. Wales
Group C: Argentina, Saudi Arabia, Mexico, Poland
Argentina is going to win this group. There is absolutely zero debate whatsoever.   Second place will be decided between the winner of the Mexico v. Poland game.  The nice thing for Argentina, Poland, and Mexico is that the fourth team in the group is Saudi Arabia, a team that got blown out of that water at the 2018 WC, and there have not been any major signs of improvement from then until today.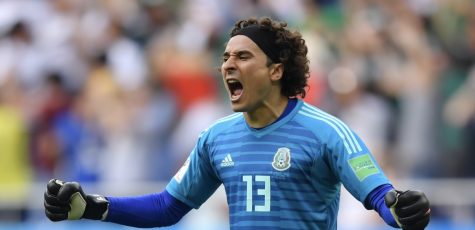 Argentina will run through Lionel Messi, one of the best players to ever touch a soccer ball.  Poland will rely heavily on their forward Robert Lewandowski, so much so that it is predictable as to who the ball will go to in the final third. Mexico might fall into the next round if Guillermo Ochoa(pictured) can repeat his goalkeeping performances from previous World Cups.
Prediction: 1. Argentina 2. Mexico 3. Poland 4. Saudi Arabia
Group D: France, Tunisia, Australia, Denmark
The World Cup Champion curse is real. The target this year is France(team pictured).  In the last five world cups, the defending champion has failed to advance out of its group four times.  As much as I want chaos to occur and see France bow out of the tournament early I'm not sure if it can happen.  Can Denmark shock the world and beat them?  Yes, Denmark is a solid team defensively that is anchored in goal by Kasper Schmeichel that has experience in the midfield and has good attackers.  Tunisia will be lucky to put a shot on target during the game so I'm not looking for them to be the side to take them down.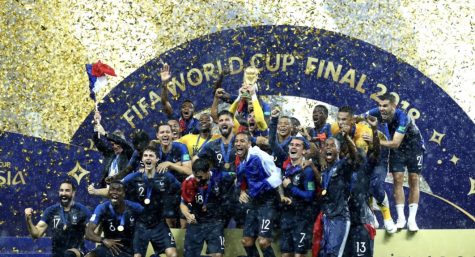 The fate of France will fall on Australia.  Australia was in France's group during the 2018 World Cup.  They lost 2-1 due to a late own goal being scored but they gave France all that they could handle.  Australia's older generation has mostly moved on as the team looks toward young talent, is it going to be enough to knock off France?  Only time will tell.
Prediction: 1. Denmark 2. France 3. Australia 4. Tunisia
Group E: Japan, Germany, Spain, Costa Rica
The 2014 FIFA World Cup saw Costa Rica finish at the top of a group that included Italy, England, and Uruguay.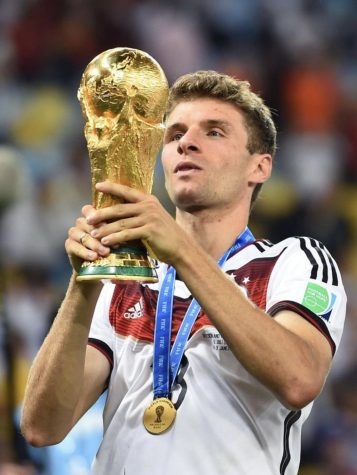 This is a miraculous performance that Costa Rica will need to pray to repeat given that they are in a similar situation as in 2014.  Japan will look to sneak into the second spot if they can create a productive result against Germany or Spain.  Germany is desperate to rebound from the 2018 performance, a performance that saw them fail to make it out of the group (Champions curse).  They will look to the battle-hardened midfield, led by Thomas Müller(pictured), to lead them to another World Cup Championship.  On the other hand, we have Spain, a side that is one of the biggest question marks in the tournament.  Multiple questionable roster cuts and additions have been the major talking point for Spain leading up to the tournament.  Spain will likely get to the next round but will fall short of the ultimate prize.
Prediction: 1. Germany 2. Spain 3. Japan 4. Costa Rica
Group F: Belgium, Croatia, Morocco, Canada
Croatia, the 2018 World Cup runner-up, is going to walk away from the World Cup knowing that the 2018 Final was the only chance they had to have major international glory. Despite Luka Modric sitting in the middle of the team, the team will crack and break under tough competition.  Morocco might be the surprise team of this group, they gave both Portugal and Spain trouble at the last World Cup and they can repeat that same success.  Belgium has enough offensive talent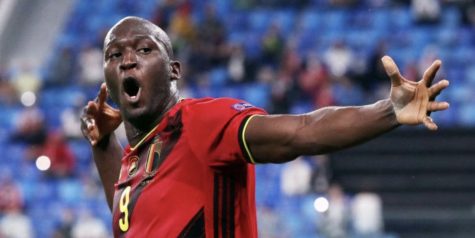 behind Romelu Lukaku(pictured), Kevin De Bruyne, and Eden Hazard, but this team is a shell of what the 2018 team was.  Belgium's "Golden Generation" will prove to be nothing more than "fools gold" when the tournament is over.  Canada makes its first WC appearance since 1986, Alphonso Davies will inject speed and a strong attacking presence into the team but it won't be close to enough to advance to the knockout round.
Prediction: 1. Belgium 2. Morocco 3. Croatia 4. Canada
Group G: Brazil, Switzerland, Cameroon, Serbia
Brazil heads into the tournament as the betting favorite to win. The team is littered with talent, with names like Neymar(pictured), Vinicius Jr., and Rodrygo however a clash of high egos may prove costly to the Brazilian side.  Cameroon will look to be more than a first-round exit like previou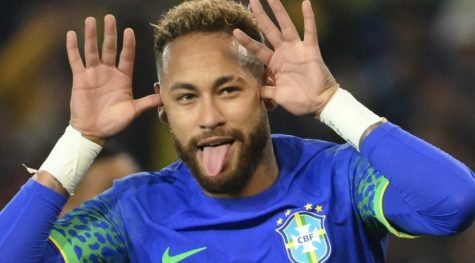 s World Cups but they will be nothing more than that.  Switzerland brings an older squad to the tournament, and the experience will be a helpful tool for Switzerland to bring to the tournament but it might prove costly when they play a young, fast, and talented Serbian side.  Serbia has a plethora of talented attackers and will cause problems for teams throughout their tournament run.
Prediction: 1. Brazil 2. Serbia 3. Switzerland 4. Cameroon
Group H: Uruguay, South Korea, Portugal, Ghana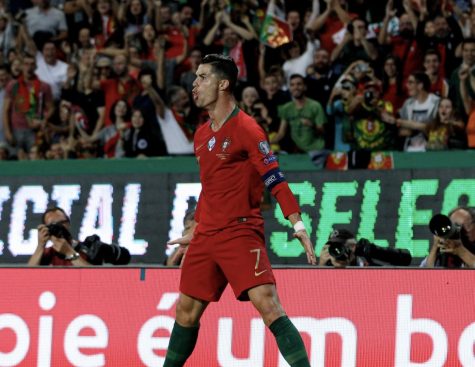 Cristiano Ronaldo(pictured) will appear in his fifth World Cup for the Portuguese National Team.  He looks to build off of his performance at the 2020 EURO Championships, he led the tournament in goals and has maintained international success since.  Portugal will rely on results against Ghana and South Korea so that their final group-stage game against Uruguay is not a must-win.  Uruguay is seen as a potential dark horse in this year's tournament.  Luis Suarez, along with Edison Cavani and Darwin Nunez, leads one of the tournament's most lethal attacking trios.  The 2018 Quarterfinalist will rely on this trio for another strong World Cup performance.  Both Ghana and South Korea will put up strong performances offensively but will ultimately fall short due to an overall lack of talent.  Who finishes where in this group will be important because whichever team finishes second will likely play Brazil, a team that teams in this group are looking to avoid.
Prediction: 1. Portugal 2. Uruguay 3. Ghana 4. South Korea