Heidi Klum, The Queen of Halloween
Along with being a super model and a judge on AGT, Heidi Klum is also famous for her outrageous costumes. Every year, Heidi throws a Halloween part where all of Hollywood's biggest stars come dress up. The costumes we see can be very ostentatious, however, Heidi outshines them all every year. She is known for subjecting herself to heavy prosthetics and hours of makeup for this holiday. Here are he top 10 most jaw-dropping costumes.
10. Betty Boop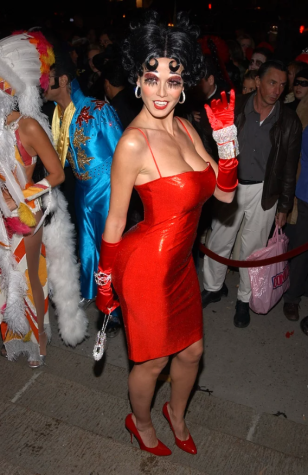 This costume was worn by Heidi in 2002. Along with the feature changing makeup and short black wig, Heidi also wore big, fake boobs for this costume.
9. Cat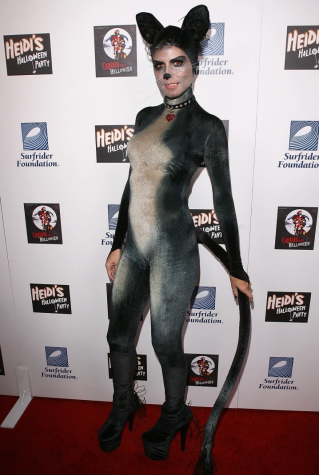 In 2007 Heidi followed the easy route and stuck with the sexy animal costume. But unlike most girls, she skipped out on the sexy part and walked down the red carpet in a gray, furry cat suit paired with dark eye makeup and a floor length tail.
8. Kali (Hindu goddess)
One of Heidi's most outrageous was presented to us in 2008. Along with her whole body being blue, Heidi also acquired 6 extra arms for this costume.
7. Old Lady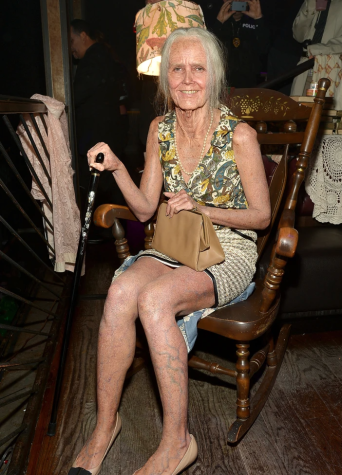 Klum showed us a glimpse into her future in 2013 with this eye-catching costume. Between her grey hair to her wrinkly skin, Heidi nailed this costume down to the very detail.
6. Golden Girl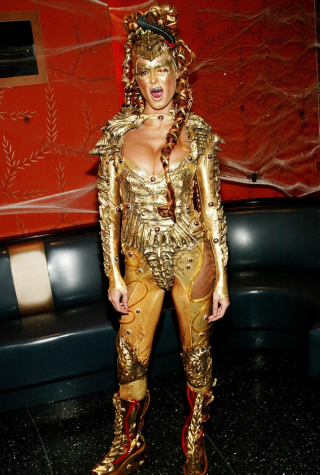 In 2003, Heidi put a new meaning behind the phrase "Golden Girl". Klum gilded every inch of her body with gold, from her hair to her teeth.
5. Ape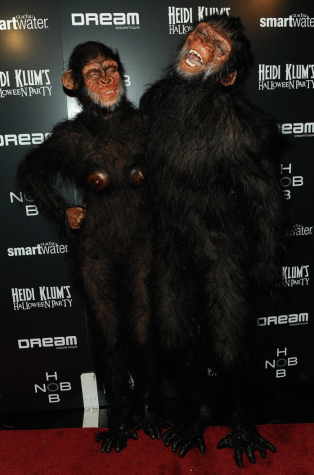 This was one of Heidi's most full coverage costumes. In 2011, Klum sat through hours of her prosthetics artist gluing each individual hair to her.
4. Forbidden fruit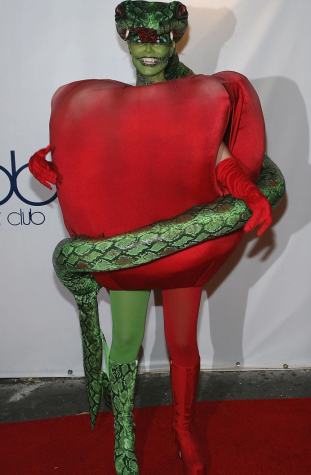 On halloween 2006, Klum was nine months pregnant. However, she didn't let this stop her from being the center of attention ina giant snake-apple costume.
3. Fiona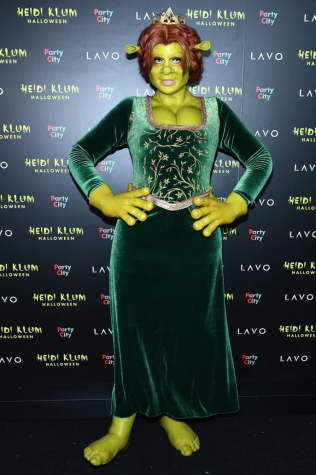 Heidi's took her costume to a whole new level in 2018 hen dressing up as Fiona from Shrek. She even went as far as showing up in an onion carriage to the party.
2. Jessica Rabbit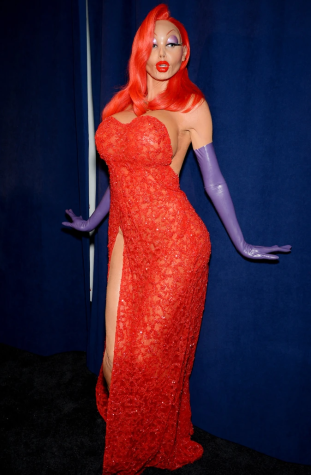 Klum's costume in 2015 drew a lot of attention. The model stated that she wanted enlarged everything, from her lips to her butt. Needless to say, this costume was headturning.
1. Worm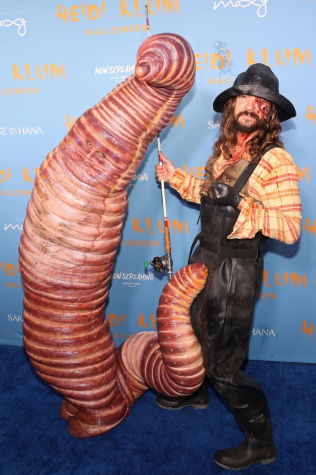 Heidi did not hold out this year. This worm costume took 10 hours to put on. Klum can be seen falling down on the red carpet due to lack of movement in almost all limbs. Fortunately, she ditched the costume for her after party, wearing just the worm face and a sheer bodysuit.