Halloweekend – The Best Halloween Attractions of Colorado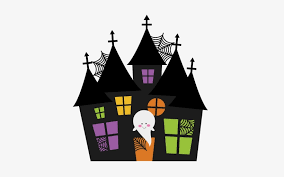 Last weekend was finally Halloweekend. Every year, people from around the world wait to dress up and party from Friday to Sunday. The smaller kids throw on a costume and go trick or treating around their neighborhoods. Halloween is a fun holiday for the whole family, depending on where you go. Surrounding all of these fun times, there are some scary attractions to be found all over Colorado. 
The first and friendliest attraction is Anderson Farms in Frederick, Colorado. For the younger members of the family, the farm has animals, wooden trains, and a corn maze. The beautiful pumpkin patch has pumpkins ranging from $2 to $12, depending on its size. For the older members of the family, there is a special feature called Terror in the Corn. It is a haunted corn maze that is sure to scare any person of any age. Another plus, the line was short and moved incredibly fast. I went with my friends a few weekends ago, and it was the best time. 
After Anderson Farms for the whole family, leave the kids at home and take a trip to the 13th Floor in Denver, Colorado. The 15 year old attraction has only gotten better and more frightening over the years. I have gone every year of high school, and I look forward to it every time I go. The actors never fail to sneak up on you, and the costumes look so real it actually freaks me out. The house is designed to have 13 floors, which means 13 sections of terror. All of the levels are decorated with different themes and jump scares, which makes every turn terrifying. Although you have to wait in the line for a while, a fun group of friends makes the line go pretty quickly. 
All in all, Colorado has some spooky attractions that make Halloween one of the best holidays of the year (right under Christmas).