12am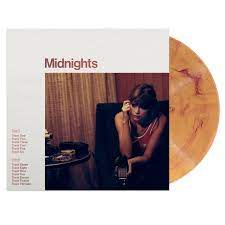 At 10pm on October 20, 2022, Taylor Swift dropped a new album titled Midnights. As Taylor's 10th studio album, it had 13 songs with a special feature from Lana Del Ray. Midnights is 44 minutes and 2 seconds of beautiful music that tells the story of 13 sleepless nights. The inspiring lyrics and soft rhythms make these tracks some of her best selling works yet. 
Swift's 4th song, Snow on the Beach ft. Lana Del Ray, is my personal favorite song. It is a gorgeous song with 2 incredibly talented women that make it amazing. Taylor's lyrics and Lana's voice come together in a truly special way. Unfortunately, Lana does not have a solo verse, it is just a mix of both vocals to give depth to the song and its lyrics.  According to Taylor, the song is about "falling in love with someone at the same time they are falling in love with you." 
For senior Samantha Weiss, Snow on the Beach is just another track, and Lavender Haze is her absolute favorite song on the album. "I just love the melody and the beat of Lavender Haze. The message is beautiful and it is one of my new favorite songs ever" says Sam. Taylor's 10th song describes a relationship being invaded with rumors, but she wants to stay in a "lavender haze" and protect the real feelings. Taylor says that, "Lavender haze means the all encompassing love glow" and her song touches the hearts of millions across the world. 
To all Swifties shock, Taylor dropped another 7 songs at 3am after the initial Midnights release. These songs were titled "The Great War", "Bigger Than The Whole Sky", "Paris", "High Infidelity", "Glitch", "Would've Could've Should've", and "Dear Reader." 
All in all, Taylor Swift's new album Midnights is an incredible work of art. People from all over the world love the new songs. On Spotify, there were 185 million streams worldwide in just one day. In the US alone, Midnights accumulated around 88 million streams in just one day. We all are waiting to see if Taylor comes to Denver on her Midnights tour.