Sophomore Retreat: Review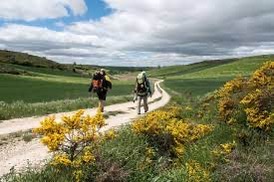 Last week, the Sophomore class had their class retreat that happened two days. Each year each class has a retreat they must attend and some years they may be the same or change. This year, the Sophomore's had different retreat days than the previous Sophomore class did. Last years class took a bus to the cemetery and cleaned tomb stones as well as took a day of reflection. This year due to the bus storages we couldn't do that so Father Joe had to plan to do this retreat differently. The idea he came up with was to do a walk from Holy Family, to Nativity, go to a park 2 miles from Nativity, and then walk back to Holy Family. In total the walk was about 9 miles from Holy Family and back.
On the way to Nativity we took this longer route through neighborhoods, parks, etc.. and at first it wasn't awful but then we started to hit hills and trials and honestly it wasn't fun. Father Joe had told us we needed to stay in our groups but a lot of the Sophomore's didn't and we ended up just mixing groups and it was hard to keep track of everyone. Once we got to Nativity everyone was told to get in their groups for mass but no one listened and again all the groups were mixed in with each other. Once mass was over we had to walk another two miles to a park so we could eat lunch. The park we went to was big and had a lot of room for students to spread out and eat lunch with their friends. We stayed at the park for about an hour to eat lunch and relax and then we made our way back to the school. On the way back to the school we took another route that was way easier and faster and then went home.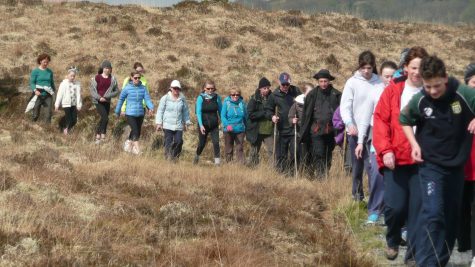 On the second day of the retreat we had got buses so that we were able to go to Sacred Heart of Mary's Parish for the day. The second day was mainly for reflection on how we felt about the previous day when we walked. During the day we played games to get to know each other, went to Church, and played outside for a little bit. Before Church Father Joe made us do a little bit of adoration to reflect on how we felt in the moment and to think about how we felt the day before. I think after walking about 9 miles the previous day, the reflection day was much needed.