"I Miss the Old Kanye, straight from the 'Go Kanye"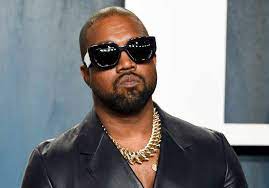 Kanye West, one of the biggest stars of the century has been canceled. He used to be partnered with some of the biggest companies in the nation. But due to a few negative comments he made, he has lost everyone's support. 
Over the last year, Kanye has been making some controversial decisions. To start off he posted an anti-Semitic comment on Twitter causing a major uproar in the media industry. This made him lose many partnerships with brands like Balenciaga, Adidas, and Studio MRC. This has also caused his Instagram and Twitter accounts to be locked not allowing the influencer to post. 
Kanye is no longer married to Kim Kardashian. She was in a relationship with Pete Davidson which Kanye did not keep quiet about. Kanye referred to him as a "Skete". From media findings, this means "a tall, skinny, white dude who's dating your ex". He has made this his nickname because it rhymes with his name, and because it's an offensive name to be called. Meaning someone is arrogant and ignorant. 
Kim Kardashian speaks out about the inappropriate comments he has made to the world. She says "Hate speeches are never OK or excusable. I stand together with the Jewish community and call on the terrible violence and hateful rhetoric towards them will come to an immediate end". Kim's support siding with the people allowed them to feel supported by the media.