World Series Preview: Astros vs. Phillies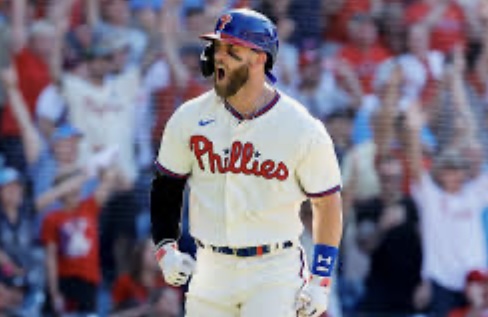 This years World Series features two completely different teams, culturally, skill wise, and physically.
The American League representative is the Houston Astros, who are in their fourth World Series in seven years, seeking a second championship (whether or not you chose to put and asterisk by it — see garbage cam cheating scandal), while the National League is being represented by the Philadelphia Phillies, who are in the playoffs for the first time since 2011 and have not won a World Series since 2008.
On paper this matchup favors Houston tremendously.  They won 19 more regular season games that Philadelphia and they beat much better teams in the playoffs, taking down both the Seattle Mariners and the AL East champion New York Yankees.
The Phillies on the other hand, beat the San Diego Padres and the defending World Series champion Atlanta Braves.  Both are impressive wins but still are dwarfed by the Astros playoff resume.
Houston has a complete pitching group — led by Cy Young candidate Justin Verlander and Lance McCullers Jr. — and any one of the starters can get you the win. Philadelphia, with Aaron Nola and Zach Wheeler, has a strong pitching staff as well, but it is nothing compared to the monster that is Houston.
Hitting is a much better comparison with a possible advantage to Phillies due to people such as Bryce Harper (11 post season extra base hit to date) and Rhys Hoskins.  Those two that I just mentioned have to keep hitting the way they have all postseason for Philadelphia to win the World Series.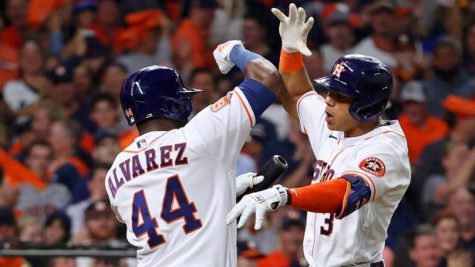 Despite being the favorite to win, the Houston Astros are the villains in this years World Series.  Nobody has forgotten that cheating scandal that the Houston Astros implemented during their World series runs in 2017 and 2019.
According to FanDuel Sportsbook, the Houston Astros are -190 favorites to win it all.  My prediction:  Phillies beat Astros in 6 games.  Why? Because I refuse to pick the Houston Astros to win the World Series and I want Bryce Harper to get a ring.