The Life and Times of Sami Belcher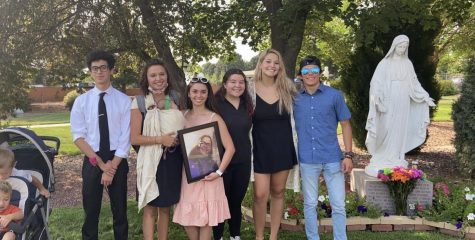 The Holy Family community was struck with terrible news that senior Sami Belcher passed away on August 6, 2020. At the age of 18 Sami had gone septic.
She was dearly loved and many would say that she ruled the school.
Her favorite things were to sing, dance, and of course bake. After school Sami participated in culinary club. She was also in Holy Family concert choir her freshman year.
If Sami could be described in one word, it would be brave.
Sami was born with a tragic story and was fearless enough to tell it front of a full class.
As Mr. Jon Yunt, a witness of her bravery, said, "Sami was the epitome of brave and resilient all in one 4'11" package. She told it like it was."
Sami had her first heart surgery at the age of 4. Every year she celebrated her real birthday and her "heart birthday" as she would call it.
"We treated it like another birthday… She got another chance at life," said Maya Koch, a close friend of Sami's.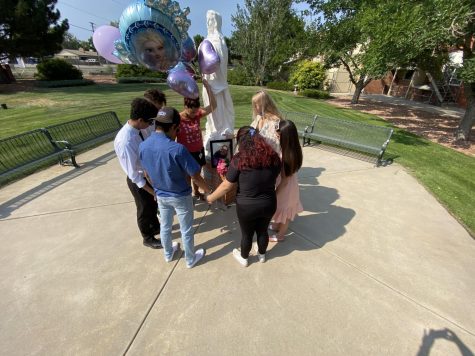 A funeral is uncertain due to COVID-19. However, Holy Family allowed a small Mass that a select few of her loved ones could attend.
After the Mass, a small memorial was hosted at her previous school, Assumption. Some of her closest friends and a previous teacher attended. At the memorial many memories were shared.
"Walking into our freshman year, we were so scared, but knowing I had someone by my side walking into a huge milestone was amazing," said attendee and friend Ariday Gallegos.
Sami Belcher's radiant smile and sassy personality will be missed here at Holy Family High School.