Grayden Harkness Senior Year
Grayden Harkness is a forward for the Holy Family Tigers who is set for a big senior year. Grayden is the Swiss army knife for  high expectation Holy Family team. Grayden is listed at 6'3, 210 lbs.
His skill set can be put at any role on the court, his versatility makes him dangerous as a big or on the perimeter.
He can knock down the long ball at a high clip and is a great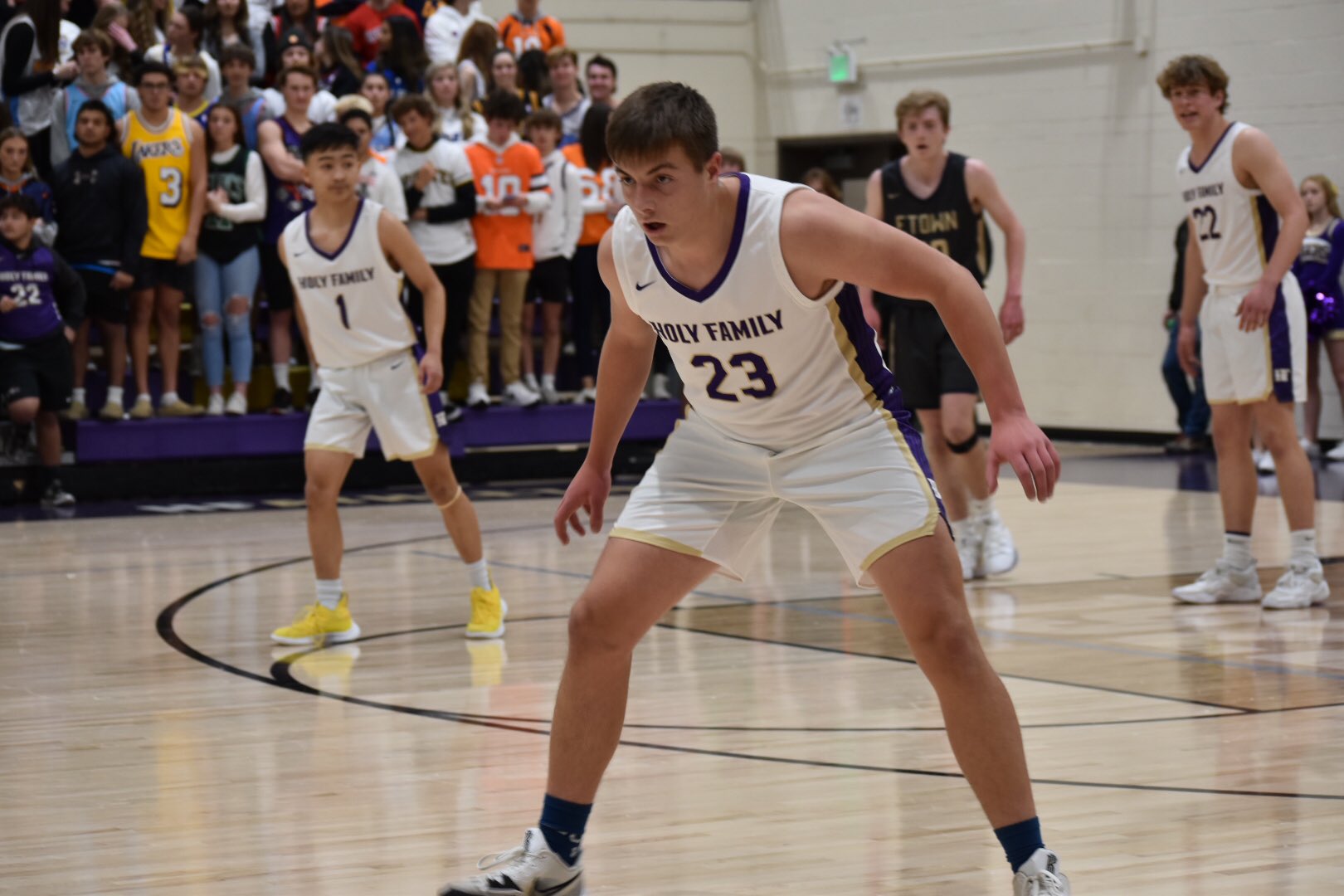 catch and shoot player from beyond the arc as he knocked down as he made 18 threes last year, creating 54 Tiger points. This is just a sample of his three point impact this year as he has made massive strides in his shooting ability as well as confidence.
Harkness also can play a lot bigger than his size due to his stocky build and consistence perseverance when attacking the glass and defending bigs all across the state. Even at just the height of 6'3 Harkness was able to pull down the second most rebounds at 107 even though he was the 5th tallest player on the roster.
Harkness most impactful skill though, is often not talked about and that is hustle, grit and passion for the game. He has a IT factor that pushes him to be the first to every dead ball and always be playing the hardest on the court.
He has an ability to guard 1-5 as he has the speed and lateral explosiveness to defend guards and lock down the post with great work physical size and strength. This gives him great switch ability and his skill set allows him to take advantage of small defender on offense from his back to the basket. He also can attack bigs from the perimeter chest to chest.
This year is going to have massive expectations and Harkness will have an important role on the team.