Boss Katana Review
The Best Budget Amp
The Boss Katana is the best amp you can buy on a budget. The most appealing part of the 50-watt model is its price. Coming in at a 250-300 dollar price range, no amp similarly priced will outperform the Katana. Something to note is that this is not an amp for a first time player. New players will feel overwhelmed by the amount of knobs and buttons found on the top panel. However, once players are comfortable with playing, it is a great intermediate purchase. 
Hardware
The Katana is built with very high quality materials. Although I don't recommend it, it will sufficiently support most people to sit on it. Almost every effect knob has a high quality red, orange, or green led light that can be toggled, indicating the selected mode. These three lights correspond to three different types of effects that can be chosen. The 50-watt version is also light and compact, great for transporting and fitting in small rooms. Overall, the amp is made from sturdy and high quality materials including the multitude of led lights.
Features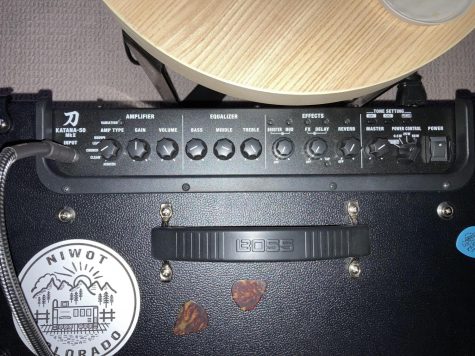 The Katana is equipped with a wide range of effects knobs to play around with to create a truly unique tone. It comes with four unique amp settings along with a dedicated acoustic preset. The amp has two channels and a second bank of channels accessible with a software update, combining for four total. When paired with a foot-switch, users have access to four completely different channels on the fly. "My favorite aspect is the customizable presets along with the software. The versatility paired with uploading capability allows me to quickly switch between these unique presets, making it easy to play along with recordings, replacing a traditional array of pedals." says Holy Family Alumn Joe Chacon.
Sound Quality
The Katana, on top of everything else it succeeds to do, most importantly sounds really good. It can handle the wide variety of tones, sounds, and effects that come with it. Compared to a traditional tube amp, the sound quality doesn't quite compete. However, the Katana is about 1/4 the cost of any common tube amp, so minor differences in sound quality are made up for. For the price, it is still a great sounding practice amp that can be used to jam with friends.
Software
Perhaps the best part of the amp is the software that comes with it. You might be wondering how a guitar amp has software, but it's really not that complicated. The amp comes with access to the Boss tone studio, an included software that can be downloaded on a computer. The Boss tone studio enables users to go into a deeper level of customization, by downloading and modifying custom tones from their favorite songs on their computer, and plugging it into the amp via usb.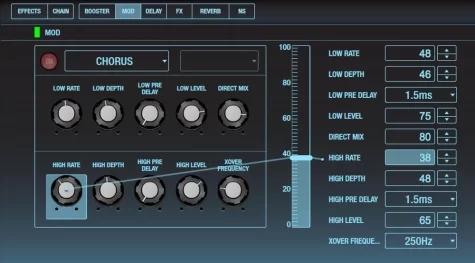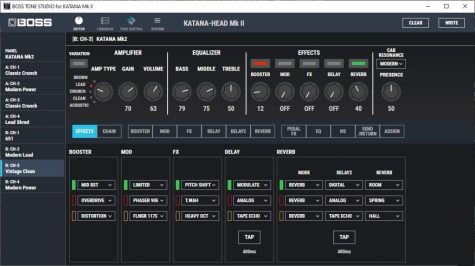 Overall, the Boss Katana 50 is the best budget amp. No amp similarly priced can compete with the high quality hardware, effects and features, good sounding speaker, and included software. Chacon adds, "I would definitely recommend to others on account of its affordable price, making it an outstanding practice and jam amp." The Boss Katana line should be on the radar of any intermediate or experienced player in search of an affordable high quality amp.