Liangelo Ball an NBA Level Player?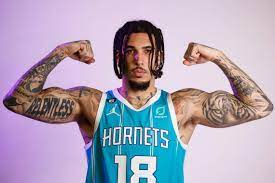 The Ball Family is known all the way through the basketball community. it can come from the popularity at chino hills and young phenoms. Maybe it is from Lonzo Ball being the second pick and being a pass first great defending big guard who can shoot the ball at a high clip from catch and shoot.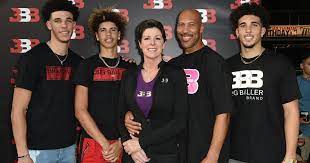 Then, it might be from Lamelo Ball an up and coming star in the league who was drafted third to the Hornets. He is a 6'8 pg who is crafty, high IQ and electric.
You might not remember or maybe you do but there was a third Ball brother. This brother who averaged 30 points for a majority of his high school career and could have a break out game for 60. His name is Liangelo ball and was looked at to be an NBA prospect all the way through high school. He was going to attend UCLA on a basketball scholarship when he was caught in a scandal which caused him to leave the UCLA Program.
He spent time in Lithuania to keep his NBA dreams alive and pursue his dream. He his an extremely lethal with possible NBA upside but went undrafted in 2018. He has spent time finding small leagues and high level games around the country as well as bounced around the NBA G-League or summer league teams.
Last year was his closest so far due to his brother Lamelo's break out season. Around the league we see guys like Giannis getting there siblings opportunities as they are put on there team to make the superstar happy. Liangelo played on the summer league, then was on the preseason team. He didn't make the cut for the roster but played a role on the G-League team.
Liangelo has streaks of High level sharpshooter but there is also times when he really struggles at such a high level. This season he is on the Hornets preseason team with his brother and did get a chance on the floor. He stuggled but it was mostly due to nerves as he is so close to his goal. Will this be his year? Will he be back on the G-League team?